A Lawsuit Alleging Vaginal Mesh Injuries is Transferred to the West Virginia MDL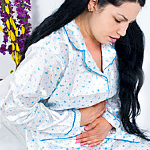 On July 13, 2012, a Tennessee woman and her husband filed a lawsuit in the U.S. District Court, District of New Jersey alleging vaginal mesh failure. The plaintiff claims erosion and extreme pain from the vaginal mesh products, manufactured by Johnson & Johnson and American Medical Systems.
On September 4, 2012, the case was transferred to the current vaginal mesh multidistrict litigation (MDL) in West Virginia.
Scientific evidence shows material in vaginal mesh is incompatible with human tissue
According to her transvaginal mesh lawyer, on Decemeber 28, 2006, the plaintiff was implanted with a pelvic mesh suspension device meant to treat her pelvic organ prolapse (POP) and stress urinary incontinence (SUI). These conditions can result when a woman's pelvic muscles become weakened and stressed from surgery or multiple childbirths.
The plaintiff asserts in her case that the material used in the vaginal mesh products is supposed to be inert. However, scientific evidence shows that monofilament polypropylene mesh and/or collagen is biologically incompatible with human tissue and promotes a negative immune response in a large subset of the population.
Plaintiff claims she suffered from serious side effects as a result of vaginal mesh
After implantation, the plaintiff alleges she suffered serious side effects including erosion of her internal tissues, extreme pain, and dyspareunia (painful sexual intercourse), and other similar issues. She claims she would not have suffered these problems but for the defective nature of the products.
As a result of these side effects, the plaintiff has endured significant mental pain and suffering, undergone multiple surgeries and revision procedures, and has sustained permanent injuries.
The plaintiff goes on to state that the defendants' collagen products cause hyper-inflammatory responses leading to complications like chronic pain and fibrotic reaction.
The FDA warns that serious complications with transvaginal mesh to repair POP are not rare
The plaintiff's lawyer details in her complaint that the FDA warning concerning transvaginal mesh problems issued on July 13, 2011. On that date, the FDA issued a safety communication noting that "serious complications associated with surgical mesh for transvaginal repair of POP are not rare."
The FDA warning also noted that mesh contraction (shrinkage), vaginal tightening, vaginal shortening, and vaginal pain were reported in association with the use of mesh products.
The plaintiff quotes a joint opinion by the American College of Obstetricians and Gynecologists (ACOG) and the American Urogynecologic Society (AUGS) in December 2011 which stated, in part, "There are increasing reports of vaginal pain associated with changes that can occur with mesh (contraction, retraction, or shrinkage) that result in taut sections of mesh… Some of these women will require surgical intervention to correct the condition, and some of the pain appears to be intractable."
Contact a vaginal mesh lawyer for a free evaluation
The plaintiff in this case brings counts of defective design or manufacture, failure to warn, negligence, breach of warranties, fraud, and negligent misrepresentation.
Other women who suffer from similar symptoms may benefit from filing a case against the manufacturers of vaginal mesh products and should speak to an attorney for a free evaluation of their potential case.
[SmartLink vaginalmeshlawsuit]