A Lawsuit Joins the Vaginal Mesh MDL in West Virginia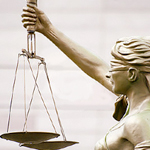 Another complaint has been added to the growing roster of lawsuits filed by plaintiffs who were injured by vaginal mesh implant devices. In this recent case, the plaintiff states that she was unaware of the dangers associated with vaginal mesh when she underwent surgery to treat pelvic organ prolapse. As a result of her implant device, she alleges that she has endured ongoing pain and suffering and will require additional surgery to treat her complications. She seeks compensation for vaginal mesh injuries.
The lawsuit was originally filed in the Western District of Tennessee on July 12, 2012, by plaintiffs Gail and Dale Van Etten. The complaint was transferred to the federal multidistrict litigation (MDL) assigned to the Southern District of West Virginia on August 21, 2012.
Plaintiffs say aggressive marketing contributed to the popularity of the allegedly faulty vaginal mesh devices
The new complaint joins numerous others in the five MDLs currently taking place against vaginal mesh manufacturers. Four of those MDLs are currently assigned to the West Virginia Court. A sixth MDL is now pending as well as the number of filings due to vaginal mesh problems continues to grow.
This complaint states that not only did the manufacturers keep the dangers associated with the device from the general public and medical community, they launched "carefully planned, multifaceted marketing campaigns" that were aggressively directed to the medical community through conferences and visits to private hospitals and physician offices. The transvaginal mesh attorney asserts that the marketing material exaggerated expectations of safety and effectiveness of these products.
Plaintiff alleges ongoing pain and suffering following surgery as well as ongoing medical bills; her husband claims loss of companionship
Due to the directed marketing campaign, Gail Van Etten and her doctor were led to believe that the vaginal mesh device would successfully treat pelvic organ prolapse—the very condition Mrs. Van Etten had been diagnosed with when she underwent surgery in 2008. After surgery, the plaintiff alleges she has sustained permanent injury that has caused her ongoing pain and suffering. In addition, Van Etten claims she has suffered financial loss due to ongoing medical bills as a result of her injuries. Her husband, Dale Van Etten, also asserts he has lost the companionship of his wife because of her complications from the vaginal mesh device.
A lawsuit evaluation might list any number of vaginal mesh manufacturers as defendants
In this lawsuit evaluation, the plaintiffs are seeking compensatory and punitive damages in an amount to be determined at the time of trial. An evaluation of a case against vaginal mesh might list any number of vaginal mesh manufacturers as a defendant. These include: C.R. Bard, American Medical Systems, Johnson & Johnson, and Boston Scientific. This particular complaint involves the AMS Monarc Subfascial Hammock device, manufactured by American Medical Systems. Johnson & Johnson, Ethicon, and Gynecare are also listed as defendants on this particular complaint, since they are all involved in the manufacturing and distribution of the device in question.
[SmartLink vaginalmeshlawsuit]