A New Lawsuit is Filed Against Bayer for Side Effects from Yasmin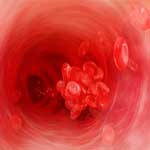 A new lawsuit was filed on September 6, 2012, in the Superior Court, Los Angeles County, California. California resident Lucie Skalova filed the case against manufacturer Bayer Corporation and accuses them of failing to warn about the side effects of the birth control pill before putting it on the market.
Bayer has paid over $402 million in settlements for Yaz and Yasmin lawsuits
One of hundreds of lawsuits filed because of blood clots after using Yaz and Yasmin, Skalova accused the company of manufacturing, marketing, and selling a flawed product. Skalova has filed 11 actions against the manufacturer. She also accuses them of, through the use of television ads, leading consumers to believe that the birth control pills were safe and superior to other contraceptive medications.
Bayer agreed to pay $20 million to correct the ads in question, which was a substantially smaller amount of money than the millions they paid to settle lawsuits.
Yaz and Yasmin have cost the company over $402 million in settlements.
A pending mass tort in New Jersey has more than 1,200 plaintiffs claiming side effects from the birth control pills, and thousands more in California and Pennsylvania are also suing Bayer for Yaz and Yasmin.
Fourth generation birth control pills such as Yaz and Yasmin are said to have a higher risk of blood clots
Yaz, a fourth generation birth control pill, contains the progestin drospirenone. A study was released by the Food and Drug Administration (FDA) in 2011 which suggested that women using a fourth generation birth control pill were at a significantly higher risk of developing blood clots than those who were using other birth control pills.
A blood clot from Yaz or Yasmin is formed in the blood vessel and obstructs or blocks blood flow. This can cause stroke or heart attack and has affected users of Yaz as young as 17-years-old have died as a result. Other potential side effects are blood clots in the legs known as deep vein thrombosis (DVT), and pulmonary embolism (PE), which is a blood clot in the lungs.
Many victims have chosen to pursue a lawsuit for Yaz side effects as a result to seek compensation for their injuries.
[SmartLink yazlawsuit]