A New Lawsuit is Filed Against DePuy and Johnson & Johnson for Problems with Pinnacle Hip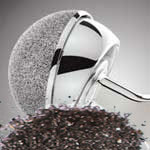 On August 31, 2012, a new lawsuit was filed by Robert Edwards against manufacturers DePuy Orthopedics and Johnson & Johnson accusing the companies of selling defective hip replacements devices. The case was field in the Superior Court of Los Angeles County. It is alleged that the devices caused the plaintiffs injuries such as pain, mobility problems, and impairment.
Edwards filed the case, but there are multiple plaintiffs in this Pinnacle hip lawsuit.
Pinnacle hips have yet to be recalled, but after a rise in lawsuit claims against DePuy ASR, certain version of the ASR were recalled in 2010.
The Pinnacle device bypassed rigorous testing
Patients need hip replacements when their natural hips begin to fail because of conditions such as osteoarthritis. Most of these replacements are designed to work by affixing a metal ball to a femoral stem that is placed in the hollowed out femur bone. This ball—the femoral head—forms a hip joint when it is placed inside a polyethylene liner and acetabular shell.
The Pinnacle device is different in that the metal ball is in contact with the metal acetabular liner. The U.S. Food and Drug Administration (FDA) approved this design under an expedited process that allows the bypassing of rigorous testing under the condition that it is "substantially similar" to a device that's available on the market.
Metallosis, infection, swelling, and pain can all make revision surgery necessary
The lawsuit alleges that the devices have caused dislocations when the patient is doing such everyday tasks as sitting up and straightening their legs. These dislocations, in many cases, require revision surgery to replace the device. Another complication that has been reported is metallosis, which means that microscopic metal particles have entered the bloodstream from the femoral head grinding against the metal lining. This can cause infection, swelling, and pain in the area.
Patients who have experienced problems such as these with their hip implant are encouraged to contact an attorney to find out if they're eligible to file a lawsuit to achieve compensation.
In all, there are 14 plaintiffs seeking a DePuy settlement in this case. They claim negligent misrepresentation, fraud, breach of implied and express warranties, and negligence. They seek damages for medical bills, current and future losses, and to offset the lawsuit fees. Each has suffered from the loosening, breaking, or dislocation of the implants to possibly cause them to require revision surgery. They claim that if the had known the risks of the devices, they would not have agreed to have them implanted.
[SmartLink depuyhiplawsuit]