A Plaintiff Files a Lawsuit Alleging Problems with Zimmer's NexGen Knee Implant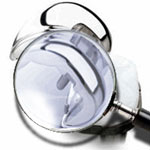 A new complaint against Zimmer knee filed by a Zimmer knee lawyer on behalf of a plaintiff who alleges ongoing problems since receiving her device. The case was added to the federal Zimmer knee multidistrict litigation (MDL) in the U.S. District Court for the Northern District of Illinois. On August 15, 2012, the complaint was filed directly in the Illinois District Court. She and her attorney adopted the long-form complaint that is used in the MDL. They used the short-form complaint afterwards.
The plaintiff, Pamela Allen, required revision surgery on the failed knee device. This has harmed her physically and economically.
Plaintiff Allen received her first NexGen knee device in August of 2007. Following surgery, she suffered complications from the knee device and experienced pain and joint injury.
The plaintiff and her husband seek damages for her pain and his loss of companionship
The plaintiff seeks compensatory, punitive and exemplary damages. In Allen's Zimmer knee lawsuit, her attorney is alleging economic loss as she was unable to work. Despite undergoing revision surgery to fix the knee, she is still suffering complications. Her husband, Rodney Allen, is listed on the complaint as well. He claims loss of consortium and loss of the services of his wife. The amount of compensation they seek has yet to be determined, but will be decided at trial.
A report shows a high rate of failure with Zimmer NexGen
Allen joins others who are seeking a judgment or settlement after problems with the Zimmer NexGen device. Two orthopedic surgeons, in a 2010 non-peer reviewed report, found that more than 8% of 108 Zimmer NexGen knee patients required surgery on the knee within two years of its implantation. The problems cited include pain and loosening of the device.
Revision surgery is risky. The faulty device must be removed and replaced by a new implant. The need for revision surgery increases medical bills and a longer process of rehabilitation. The process can be long and arduous for patients who require the revision surgery.
[SmartLink zimmerkneelawsuit]