A Zimmer Knee Lawsuit Seeks Almost $100 Million for a Failed Device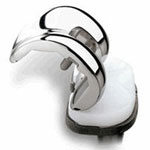 Plaintiff Maxy D. Payne, on August 27, 2012, adopted the approved short form complaint for the Zimmer knee MDL in the U.S. District Court for the Northern District of Illinois.
Ms. Payne, an Illinois resident, had formerly adopted the master long form complaint on January 12, 2012. Both will now serve her amended complaint.
According to her lawsuit filed by her Zimmer knee attorney, Zimmer, Inc. failed to adequately warn about the risks associated with their NexGen knee implant.
She seeks compensatory and punitive or exemplary damages.
8.3% of 108 Zimmer NexGen knee patients require revision surgery or experience pain and premature loosening, according to a study
When they were first released on the market, Zimmer NexGen high-flex components were purported to allow patients to bend their knees further than standard components. Plaintiffs later reported that the changes the company made to the implant to create the greater flexibility actually caused greater stress on the implants, creating an increased risk of Zimmer knee failure.
In presenting a plaintiff's case, an attorney is likely to refer to the non-peer reviewed report drawn up by orthopedic surgeon Dr. Richard Berger. The doctor and his colleague Dr. Craig Della Valle from Rush University Medical Center observed 108 patients implanted with the Zimmer NexGen knee, and noted that within two years, 8.3% of the implants either required revision surgery or were causing pain and premature loosening.
All Zimmer knee lawsuits are consolidated in Illinois
In August 2011, the U.S. Judicial Panel for Multidistrict Litigation consolidated all federal knee lawsuits against Zimmer into one court in the Northern District of Illinois. The Honorable Rebecca R. Pallmeyer was assigned to oversee the proceedings. Components at issue in the MDL include the Zimmer NexGen "high-flex" products such as the Zimmer CR Flex, LPS Flex, and MIS tibial components. Zimmer originally opposed consolidation, arguing that the products were too different to share discovery, but the panel disagreed. They noted that centralization would eliminate duplicative discovery, prevent inconsistent trial rulings, and conserve the resources of the parties, their counsel, and the judiciary.
The plaintiff sues Zimmer for $99,999,000 in damages
According to her complaint, plaintiff Payne underwent Zimmer knee surgery and was implanted with the Zimmer NexGen LPS-Flex and the Zimmer NexGen MIS Tibia components on May 18, 2010. She was 50 years old at the time. After the surgery, she claims to have experienced serious problems with the knee. On January 11, 2011, she had to undergo revision surgery to have the allegedly defective device replaced. She claims to have suffered not only physical injuries, but economic losses, emotional distress, and pain and suffering.
She brings counts of design and manufacturing defect, failure to warn, negligence and negligent misrepresentation, breach of warranties, and unjust enrichment. She seeks $99,999,000 in damages.
[SmartLink zimmerkneelawsuit]