All-Metal Hip Implants, Such As The DePuy ASR, Fail At High Rates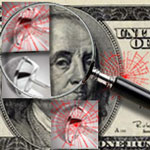 In August 2010, DePuy Orthopaedics implemented a voluntary DePuy hip implant recall of their ASR device because of a reported failure rate of 12-13 percent. Later studies revealed that the all-metal implants were potentially failing at even higher rates.
Subsequent research has indicated that metal-on-metal hip implants like the DePuy ASR, which were designed to be more durable, are actually more prone to early complications than their plastic and ceramic counterparts. In February 2012, for instance, the British Medical Journal released the results of an investigation warning that the implants may expose patients to dangerously high levels of metal in the bloodstream.
Settlements reached with three plaintiffs in a DePuy ASR lawsuit
According to a recent Bloomberg article (August 21, 2012), Johnson & Johnson (J&J) has agreed to settle with three plaintiffs who had filed a DePuy hip lawsuit in Nevada. Settlement estimates for the cases are $600,000, or about $200,000 per case.
The consolidated cases were scheduled to go to trial December 3, 2012, in Las Vegas, Nevada. Because J&J has settled out of court, terms of the settlement are confidential. The three plaintiffs allegedly had severe injuries from the DePuy ASR implant, which, as said earlier, was recalled in August of 2010.
The three women involved in this litigation all claimed they had suffered painful and debilitating injuries as a result of being implanted with the DePuy ASR. All three had to undergo DePuy hip revision surgery to have the device replaced.
All three plaintiffs required revision surgery on their DePuy hips
Annelise Rundle, the lead plaintiff in the case, alleged she had health problems associated with metal filings from her hip implant. The DePuy ASR was a metal-on-metal implant that could, with normal wear and tear, shed fragments of cobalt and chromium into the surrounding tissues and bloodstream, potentially creating tissue damage and death, bone loss, and systemic illness.
Martha Bender alleged in her lawsuit that she had suffered bone damage from the implant. Katherine Guy was the third plaintiff.
Settlements are considered to be on the low end of what Johnson & Johnson should've been expected to pay
According to Eric Gordon, a business professor at the University of Michigan who spoke to Bloomberg in a telephone interview, this settlement amount is at the "low-end" of what J&J should have expected to pay. An attorney filing a case against DePuy may be concerned that it sets a precedent of low settlement amount for future negotiations.
J&J is involved in thousands of cases around the country, with federal suits consolidated in the DePuy ASR MDL in the Northern District of Ohio. Cases have also been consolidated at the state level in New Jersey and California. The next scheduled trial is set to go to court in the Circuit Court of Prince George's County, Maryland, in January 2013. The first federal trial in the DePuy ASR MDL is scheduled for May 6, 2013.
[SmartLink depuyhiplawsuit]