Did FDA Rush Pradaxa Approval?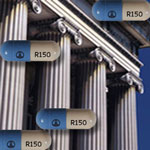 Some medical experts believe that the Food and Drug Administration may have rushed the approval of the anticoagulant drug Pradaxa without fully evaluating the safety of the medication. Two drug safety experts assert this claim in the Journal of the American Medical Association, in an article that may be used in future lawsuits dealing with Pradaxa-related side effects as evidence that the medication may have been approved too quickly despite potential life-threatening risks associated with it. Thomas J. Moore and Curt D. Furberg wrote that "These examples raise the question of whether it was good policy to approve three innovative new drugs with significant safety questions unanswered."
Patients willing to accept risks?
The Food and Drug Administration's director for drug evaluation and review, Janet Woodcock, defended the agency's approval process, claiming that patients with serious medical conditions would like to have treatment options, even if some options do come with serious risks. She told the Wall Street Journal, which had reported on the story, "I'd like to stress that where there are unmet medical needs, the public has told us they are willing to accept greater risks". 16 of the 35 medications that the FDA approved in 2011 were given Priority Reviews, which is a shortened review process for medications that may offer a therapeutic advance. Three of these were approved with the fast-track approval process, which allows medications to be approved even before clinical safety trials have been conducted.
Pradaxa is a blood thinner that has been effectively used to prevent blood clots and subsequent complications in patients with non-valvular atrial fibrillation. The medication was approved in 2010 and was intended to be used as a replacement for the anticoagulant warfarin, because it requires less medical and dietary monitoring on the part of a patient. However, warfarin internal bleeding can be stopped with a dose of Vitamin K, while there is no known antidote to internal bleeding after Pradaxa use.
Lawsuits filed across the country
Patients seeking Pradaxa settlements have filed suit across the country, and many are seeking compensation after losing a loved one to side effects of the drug. More than 500 patients have died as a result of internal bleeding that can be linked to Pradaxa.
[SmartLink pradaxalawsuit]