Factors Considered in GranuFlo Evaluation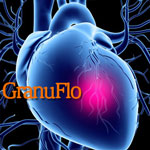 Kidney patients who have been injured by Fresenius dialysis products such as GranuFlo may be wondering about their options for seeking damages from the drug makers. Two dialysis products made by Fresenius Medical Care may have been associated with serious side effects, including heart rhythm problems and sudden cardiac death, according to a May 2012 Food and Drug Administration warning. This warning has alerted patients to the dangers associated with GranuFlo and NaturaLyte products. The first step in filing lawsuits against GranuFlo manufacturers is to contact a personal injury lawyer, who can help patients answer questions and file their lawsuits against the drug maker.
FDA warning prompts consumer alertness
Factors such as when and where the injury took place, what specific products were used, and what warnings–if any–were given regarding potential risks associated with the products will all be taken into account by a lawyer assisting a patient with a personal injury lawsuit. Fresenius operates thousands of centers for kidney dialysis in the United States, and is a global provider of dialysis products as well as dialysis technology. An internal company memo distributed in November of 2011 showed that the company was concerned about their concentrate products GranuFlo and NaturaLyte.
Both GranuFlo and NaturaLye can be used during the dialysis procedure to help reduce acid buildup in a patent's blood. They have the potential to increase blood bicarbonate levels more than other concentrates, and too much bicarbonate can lead to a condition known as "metabolic alkalosis". This is a significant risk factor for low blood pressure, cardiopulmonary arrest, and heart arrhythmia. Doctors who were not completely aware of the potential risks associated with the use of these products might have committed some errors in dosage on patients, which could have inadvertently raised their bicarbonate levels. The Food and Drug Administration warned doctors of the concern over side effects of GranuFlo in May of 2012.
Lawsuits take certain factors into account
A personal injury lawyer will need to determine whether or not a potential plaintiff has a legitimate GranuFlo-related lawsuit based on the facts of his or her individual case. Patients who received dialysis before the June 27, 2012 Class I recall of the devices and suffered serious injuries related to heart problems and the like are most likely to receive significant compensation.
[SmartLink granuflolawsuit]