FDA Investigates Fresenius' Delay in Warning of GranuFlo Danger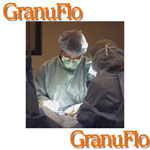 The New York Times reports that the FDA is investigating Fresenius, the manufacturer of the recalled dialysis medications GranuFlo and NaturaLyte, to determine whether the company violated federal regulations by waiting four months to warn doctors outside its own network of dialysis centers about the danger of heart attack posed by the medications.
Internal memo revealed that Fresenius knew of drugs' risks
The FDA first learned that GranuFlo and NaturaLyte were associated with an increased risk of heart attack when a website, RenalWeb, got hold of an internal memo that had been sent to doctors in Fresenius' network of dialysis centers in November 2011. The memo warned of the risk of bicarbonate overdose if dosages for the medications were not properly adjusted, which could cause cardiac problems including arrhythmia and heart attack. The memo also noted that 941 patients had died at Fresenius dialysis centers because they suffered a heart attack after GranuFlo use, and those patients were found to have elevated bicarbonate levels in their blood.
However, while Fresenius sent the memo to its own dialysis centers, it did not send the memo to the rest of its GranuFlo and NaturaLyte customer base: outside clinics, medical centers, and nursing homes that used the dialysis medications. Patients undergoing dialysis at those locations were unnecessarily left at risk of overdose, cardiac arrest, and death from the medications due to the lack of warning.
Upon learning of the memo in March 2012, the FDA questioned Fresenius. Under pressure from the agency, Fresenius finally did warn outside doctors and dialysis centers of the drugs' risks, four months after sending the memo to its own doctors.
GranuFlo and NaturaLyte taken off market in Class 1 recall
After investigating the risks of the medications, the FDA ordered a Class 1 recall of GranuFlo and NaturaLyte on June 27, 2012. Class 1 is the FDA's highest recall level, reserved for products that have been found to be extremely dangerous and "may cause serious adverse health consequences, including death."
Although the drugs are no longer on the market, the FDA is continuing to investigate whether Fresenius was negligent or violated federal regulations by failing to warn outside doctors of the known dangers of GranuFlo and NaturaLyte, exposing potentially thousands of patients to the risk of bicarbonate overdose and heart attack. As the investigation progresses, it is likely that more lawsuits will be filed by patents who suffered side effects of the medications.
[SmartLink granuflolawsuit]