Florida Plaintiff Sues Due to a Series of Problems with His Stryker Hip Implant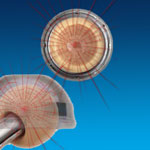 After injuries he claims to have sustained as a result of his Stryker Trident hip implant, Florida resident Harvey A. Schneider filed a lawsuit against the Howmedica Osteonics Corp. On January 20, 2012, he undertook his Stryker hip litigation in the Twelfth Judicial Circuit, in and for Manatee County, Florida.
On May 21, 2012, the defendant removed the case to federal court in the Middle District of Florida. This is in spite of one of the defendants in the case—the surgeon who performed the implant—is a Florida resident. According to Howmedica, the plaintiff has no basis for liability against the surgeon and he was fraudulently joined to the case.
Stryker receives a warning letter from the FDA
In 2007, a warning letter had been sent to Stryker Orthopaedics Corp., by the FDA informing them that they had failed to correct problems with the Trident device. This includes complaints that the Trident PSL and Trident Hemispherical cups failed to function and had poor fixation. Samples from the packing areas of the devices showed evidence of Staphylococcus and the letter warned that the company failed to identify the root causes of contamination of water and air samples from those used for the implant devices.
A Stryker Trident implant recall for the Trident Hemispherical Cup and the Acetabular Shell was implemented on January 22, 2008.
Plaintiff's Stryker Trident device allegedly causes Staph infection
Schneider's complaint states that on July 19, 2005, he received a total hip replacement in which he received the Stryker Trident PSL hip device. The surgery was recorded as a routine procedure with no abnormalities.
According to Schneider, slightly over two years later on August 24, 2007, he returned to the doctor due to tenderness and swelling in his right hip. An MRI was recommended and revealed that Schneider had soft tissue inflammation and a soft tissue abscess around the implant.
Doctors tried to drain fluid from the abscess on August 31, 2007, but it was too thick. The drained fluid—studied in cultures—was later shown to be positive for the bacterial infection, coagulase negative Staphylococcus.
On September 1, 2007, the doctors performed surgery in an attempt to remove all contaminated tissue. Staph infection was also found to have the presence of Staph infection.
Following his surgery, Schneider was treated with antibiotics for his infection. Upon his discharge, Schneider had to return to see specialists every day for around four weeks for the administration of intravenous antibiotics.
Financial limitations delay revision surgery
It was around Thanksgiving of 2007 that Schneider noticed swelling around his hip again. Again, doctors drained liquid and he received antibiotics.
On April 8, 2008, Schneider's hip x-ray showed that the infection was "communicating" with the implant. It was then that doctors recommended reconstruction surgery in which they would remove the infected hip, replacing it with a medicated implant. Three months after that, the plan was to remove the medicated hip and replace it with a permanent implant.
Financial constraints caused the delay of this surgery.
More problems found in a doctor's visit in March of 2011
Schneider, on March 22, 2011, returned to the doctor due to hip pain. An x-ray showed severe degenerative changes and the left hip joint suffered a collapse of the femoral head.
In his lawsuit seeking judgment or Stryker hip settlements, Schneider brings counts of breach of warranties, failure to warn, liability, and negligence. Because of financial hardships, he has yet to undergo surgery and needs money from his lawsuit to cover his medical costs and the cost of lawsuit proceedings.
According to Schneider, after he received his Stryker Trident implant, he suffered serious injuries and seeks in excess of $75,000, plus the cost of the lawsuit.
[SmartLink strykerhiplawsuit]