Generic Actos Linked to Serious Side Effects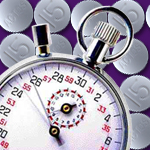 The generic form of the diabetes 2 drug Actos, called pioglitazone, was approved by the United States Food and Drug Administration (FDA) on August 17, 2012. The medication has been linked to serious side effects such as heart problems resulting from Actos use, bone fracture, and bladder cancer.
According to a report issued by the FDA, pioglitazone is also linked more commonly to cold-like symptoms, sinus infection, headache, muscle pain, and sore throat.
The magazine Consumer Reports says Actos or its generic equivalent should only be used as a last resort
Consumer Reports, the highly respected product reporting publication, states that individuals with type 2 diabetes should use Actos in either generic and brand-name formulations only as a last resort and if absolutely necessary. Otherwise, the organization recommends that diabetics use, or switch to, another medication.
Consumer Reports indicates that people who have diabetes should instead consider taking metformin, either alone or with glipzide or glimepride. These drug regimens, combined with a mix of exercise and a healthy eating plan, represent a stronger alternative to taking Actos or its generic equivalent.
Consumer Reports article suggests that people who are currently taking Actos should ask their doctors if the drug is absolutely necessary, and, if not, should consider alternative treatment options.
In addition to the potential side effects, the article also points to the high cost of the drugs, and notes that alternative diabetes 2 treatment drugs may be available for as cheap as $10.
The FDA investigates links of bladder cancer to Actos
Since 2010, the FDA has been investigating reports of bladder cancer linked to Actos. Many patients who believe they have been injured by the drug have consulted with experienced Actos lawyers to undergo a case evaluation to determine whether or not they are eligible to seek compensation.
Several studies link the drug to a heightened risk of bladder cancer, especially after the patient has ingested the drug for a period longer than 12 months. The drug was part of a recent recall in France, but is still available on the market in the United States.
An Actos MDL is instituted in Louisiana
Individuals who believe they have been harmed as a result of taking Actos have chosen to file a lawsuit in an increasing number.
On December 29, 2011, the United States Judicial Panel on Multidistrict Litigation instituted a multidistrict litigation (MDL) proceeding in the Western District of Louisiana, wherein more than 100 federal lawsuits from across the country.
[SmartLink actoslawsuit]