Granuflo Lawsuits Could See Consolidation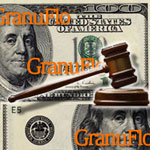 A leaked internal memo from drug maker Fresenius Medical Care resulted in a FDA-mandated recall of the dialysis products GranuFlo and NaturaLyte, which at that time were estimated to be used by around 125,000 patients. Many of these patients have now filed suit against the drug maker, or have contacted GranuFlo lawyers in the interest of determining their legal options. These lawsuits, which seek compensation for injuries suffered by patients of the dialysis medication, may eventually be consolidated in a class action lawsuit, mass tort lawsuit, or multidistrict litigation case or MDL.
Recall ordered by FDA
The Food and Drug Administration received a leaked internal memo, which was dated November 4, 2011, detailing the risks linked to two separate Fresenius Medical Care dialysis products, GranuFlo and NaturaLyte. Both of these products have been linked to excessive levels of bicarbonate in the blood, which in turn can cause heart attack, sudden death, and other serious side effects. The FDA issued its recall on March 29, 2012, after reviewing the memo. The recall was known as a Class 1 recall, which is the most serious category of recall, as it is associated with products that have a "reasonable probability" of death or serious health consequences associated with its side effects.
Class action lawsuit, mass tort, and MDL are all lawsuits dealing with groups of plaintiffs who claim that they were harmed by a common product, with the same defendants named in these cases. Class action lawsuits are filed on behalf of all plaintiffs in a group, but MDL and mass tort litigation centralize individual lawsuits into one court for pretrial proceedings, but continue to treat the cases as individual suits. MDL lawsuits are federal, while mass torts are on a state level.
Thousands could file
Because of the vast number of patients that were prescribed either GranuFlo or NaturaLyte, it is possible that thousands of patients who have experienced side effects from NaturaLyte may choose to file lawsuits against Fresenius. These lawsuits will be dealt with as they come in, and the FDA's recall will likely be used as evidence in favor of the plaintiffs.
[SmartLink granuflolawsuit]