Illinois Man Files Actos Bladder Cancer Lawsuit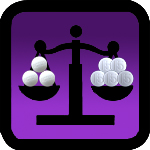 Illinois resident Thomas Boswell took the step of filing an Actos lawsuit against Takeda Pharmaceuticals on August 28, 2012 in the Circuit Court of Cook County, Illinois. The case is being overseen by Judge William Maddux.
Lawsuit alleges failure to warn about Actos bladder cancer
According to the lawsuit, Boswell took Actos (pioglitazone) to treat his Type II diabetes. The medication is used to help manage blood sugar levels in diabetics. After taking Actos, Boswell subsequently developed bladder cancer. He charges that Takeda, the manufacturer of Actos, failed to warn patients and doctors about the drug's dangerous side effects.
Actos recalled in Europe, but not U.S.
In 2011, the FDA assessed the five-year interim results of an ongoing 10-year study which found that using Actos for more than 12 months increases the risk of bladder cancer by 40 per cent. A French study that found similar results led to a recall of Actos in Germany and France, but despite the drug's known dangers, there has been no FDA recall of the drug Actos in the United States..However, the FDA did order Takeda to update the drug's label to include a warning about the link between Actos and bladder cancer. The warning also advises doctors not to prescribe Actos to patients with a history of bladder cancer.
Actos MDL established
Boswell is not alone in filing a lawsuit after developing bladder cancer allegedly caused by use of Actos. In fact, so many lawsuits have been filed that the Judicial Panel on Multridistrict Litigation established an Actos MDL in the Western District of Louisiana under Judge Rebecca Doherty. The first bellwether trial in the MDL is scheduled for November 3, 2014, and the second bellwether trial is scheduled for January 12, 2015.
Diabetes patients who have suffered adverse side effects after using Actos are advised to consult with a knowledgeable attorney to determine whether they are eligible to file a lawsuit and receive compensation. Among the factors affecting eligibility are whether the patient was informed of the risks before taking Actos, how long the patient used Actos, whether he used it properly according to directions, what type of symptoms he experienced and when they first appeared, and whether those symptoms could have been caused by factors other than Actos use.
[SmartLink actoslawsuit]