In a Pradaxa Lawsuit, the Federal Judge Denies the Manufacturer's Motion to Dismiss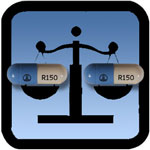 Boehringer Ingelheim Pharmaceuticals, the manufacturer of the anti-coagulant drug Pradaxa, requested that the judge dismiss a complaint seeking compensation due to side effects of Pradaxa. Chief Judge David R. Herndon, who presides over the U.S. District Court for the Southern District of Illinois, denied the request.
Plaintiff Carole Richardson alleges that the anti-coagulant caused her to suffer a subdural hematoma and severe gastrointestinal bleeding. In her filing, she claimed strict liability, and fraud and negligence. In his ruling, Judge Herndon said that these claims are adequately pleaded and that the plaintiff's complaint is not barred by the learned intermediary doctrine.
Boehringer Ingelheim, manufacturer of Pradaxa, is accused of failing to warn of serious side effects
Richardson argues that Boehringer Ingelheim failed to adequately warn the public of the risk of serious and fatal bleeding associated with the blood thinner. Her complaint included claims of negligence, fraud, strict liability, failure to warn, design defect, wrongful death under Illinois law, breach of express and implied warranties, and deceptive practices.
In response, Boehringer Ingelheim argued that Richardson's claims of failure to warn must fail, since the prescription medication always included a warning of deaths and injuries from "serious and, sometimes, fatal bleeding."
Judge Herndon highlighted that plaintiff Richardson, "is not merely alleging that [Boehringer Ingelheim] is liable because it failed to warn that Pradaxa is associated with the risk of serious and sometimes fatal bleeding." In fact, Richardson's specific complaint is that if serious bleeding occurs, there is no effective way to reverse the anticoagulation effects of the medication. Additionally, Judge Herndon ruled that a warning against bleeding does not justify dismissal of Richardson's allegation of failure to adequately warn.
Pradaxa's labeling said to "contain knowing misrepresentations or omissions regarding" Pradaxa's safety
Regarding Richardson's claims of fraud, Judge Herndon had a strong opinion regarding his decision to deny Boehringer Ingelheim's motion to dismiss. The judge stated, "The Court further notes that Richardson alleges the Pradaxa Marketing Campaign, as well as Pradaxa's labeling and prescribing information, contained knowing misrepresentations or omissions regarding the safety and efficacy of Pradaxa including…Pradaxa's safety in relation to the prescription anticoagulant Warfarin…[and] the lack of an effective reversal agent or protocol in the event of a serious bleeding event."
Boehringer Ingelheim also argued that Richardson's claims should be dismissed based on the intermediary doctrine or "comment k," which provides that, "there are some products which, in the present state of human knowledge, are quite incapable of being made safe for their intended and ordinary use."
In response, Judge Herndon opined that comment k does not cover all drugs, and that its application must be determined on a "case-by-case basis." The judge said that, at this point in time, it is unclear whether comment k will apply to Pradaxa litigation.
[SmartLink pradaxalawsuit]