Judge Issues Stay of All Motions in Pradaxa MDL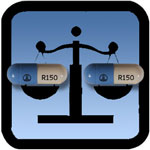 On September 12, 2012, Judge David R. Herndon issued a stay of all pending motions in the Pradaxa MDL until further notice, in order to take time to establish the structure of the proceedings to come, and to enable interested Pradaxa lawyers to apply for a leadership position in the MDL.
Despite the stay, Judge Herndon has said that he plans to move the legal process forward as quickly as possible so that all parties may have a speedy resolution. So while this stay of all motions does represent a delay, it is not likely to slow down the proceedings significantly overall.
Motions common to many cases must be decided
The MDL had only just begun pretrial proceedings, but a number of lawsuits had been transferred to the MDL from other courts in which they had motions pending. Judge Herndon's order notes that some of these motions raise questions that are common to a number of lawsuits in the MDL, and so he decided to issue the stay so that these questions could be decided after the structure of the MDL is established.
There are a number of leadership roles within the MDL that Pradaxa lawyers may apply for, including Lead Counsel, Liaison Counsel, or membership on a Plaintiff's Steering Committee. These roles involve performing specific tasks during discovery and pretrial proceedings, such as taking testimony, speaking on behalf of all of the plaintiffs, responding to court inquiries, and coordinating responses and arguments on filed motions.
Pradaxa plaintiffs allege bleeding injuries from drug
The Pradaxa MDL was established on August 8, 2012 in the Southern District of Illinois to consolidate lawsuits against drug company Boehringer Ingelheim claiming injuries from the anticoagulant. By the end of August, there were nearly 80 lawsuits in the MDL.
Pradaxa was approved in 2010 and was marketed as a more convenient anticoagulant alternative to Coumadin (warfarin), because Pradaxa does not require patients to adhere to a restricted diet or to monitor their blood levels frequently. However, while both drugs carry a risk of internal bleeding, the effects of warfarin can be reversed with Vitamin K, whereas Pradaxa gastrointestinal bleeding has no known antidote.
Within 14 months of Pradaxa's approval, the FDA received thousands of adverse event reports about the drug, including 900 cases of Pradaxa gastrointestinal bleeding and 500 cases of death from Pradaxa bleeding.
[SmartLink pradaxalawsuit]