Kentucky Resident in NY Propecia Suit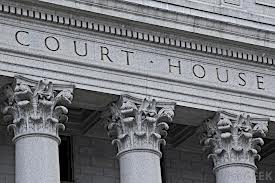 A plaintiff filed a lawsuit against Propecia drug maker Merck & Co. on the 7th of August, 2012, in the United States' District Court for the Eastern District of New York. The plaintiff, who is from Kentucky, claims that he suffered from sexual dysfunction, erectile dysfunction, and cognitive impairment after taking the medication as a treatment for male pattern baldness. Learn more about other related side effects. He is seeking compensation for Propecia claims from drug maker Merck that could help cover injury-related costs that he has had to deal with.
Negligence claimed in suit
The plaintiff claims that Merck "carelessly and negligently" manufactured, marketed, and sold a product that was defective and concealed its defects from patients and from the medical community. His lawsuit, filed with the help of a personal injury lawyer, also claims that the drug maker misrepresented the safety of the medication. He claims that the defendants should have known that the products they were making and distributing were presenting a serious risk to patients, and that they had a responsibility to warn patients completely about potential side effects of the medication.
The plaintiff's lawsuit claims that he began taking Propecia in order to treat male pattern hair loss in 2009. He claims that he took the medication as instructed by his physician, and that prior to his use of the medication he did not suffer from sexual dysfunction or cognitive impairment. He says that he discontinued his use of the medication after he began experiencing these side effects, but claims that his symptoms continued; as of August 2012, he and his lawyer claim that the symptoms of sexual dysfunction and cognitive impairment that are allegedly a result of Propecia use persist.
Complaint seeks settlements
The Kentucky plaintiff and other plaintiffs who have hired Propecia attorneys in the interest of filing lawsuits against drug maker Merck are often interested in gaining financial compensation that could help them deal with medical bills and other injury-related costs. The physical and psychological toll that sexual side effects can have on a patient is very significant, and often significant medical treatment is needed.
[SmartLink propecialawsuit]