Nevada Mother Sues Pfizer Over Child's Zoloft Heart Defects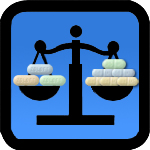 A Nevada woman whose child was born with multiple congenital heart problems resulting from Zoloft use during pregnancy has filed a lawsuit against Pfizer, the maker of the antidepressant. The mother, Valentine Wolsey, filed her lawsuit on behalf of her minor child, C.W., on August 24, 2012 in the U.S. District Court for the Southern District of New York.
According to the lawsuit, Wolsey took Zoloft during her pregnancy as prescribed by her doctor. Her child, C.W., was subsequently born in March 2005 with "multiple congenital cardiac birth defects, including but not limited to ventricle septal defect, craniosynostenosis, and scaphoid cephalic head shape w/ premature fusion of the sagittal," the lawsuit states.
Pfizer "knew or should have known" of Zoloft birth defects, lawsuit charges
Zoloft (sertraline) is in the class of antidepressants known as selective seretonin reuptake inhibitors, or SSRIs. As with other SSRIs, Zoloft has been linked to many birth defects when taken during pregnancy, including congenital cardiac defects, limb abnormalities such as club foot, cleft palate and cleft lip, neural tube defects, and persistent pulmonary hyptertension of the newborn (PPHN).
Wolsey's lawsuit charges that by 2005, Pfizer knew or should have known that Zoloft use after the 20th week of pregnancy was linked to PPHN, and that by 2007, the company knew or should have known that Zoloft was linked to anencephaly (part of the brain or skull missing), craniosynostosis (fused or closed bones in the baby's skull), omphalocele (a condition in which the intestines and liver protrude outside the body), and septal heart defects.
Wolsey's complaint brings counts of failure to warn, negligence, strict products liability, defective design, and fraud. She is seeking compensatory and punitive damages.
Zoloft litigation
Many mothers who took Zoloft during pregnancy and subsequently gave birth to children with congenital abnormalities have gone on to file a birth defects lawsuit against Pfizer. A number of these lawsuits were consolidated in a Zoloft MDL, which was established on April 17, 2012 by the Judicial Panel on Multidistrict Litigation. The Zoloft MDL is consolidated in the U.S. District Court for the Eastern District of Pennsylvania under Judge Cynthia M. Rufe.
Parents whose children were born with birth abnormalities that may have been due to Zoloft use during pregnancy are advised to consult with an attorney about the potential for a lawsuit which may being them compensation for their child's injuries and medical expenses.
[SmartLink zoloftlawsuit]