New York Woman Files Yaz Suit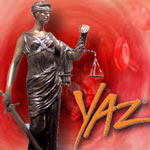 A New York plaintiff has joined ongoing Yaz-related litigation in Illinois as of the 11th of September, 2012. Virginia R. Dodge joined the multidistrict litigation case currently ongoing in the United States' District Court for the Southern District of Illinois, naming drug maker Bayer Corporation, Bayer Healthcare Pharmaceuticals, Bayer Healthcare, Bayer Schering Pharma, and Bayer AG as defendants in the lawsuit. The plaintiff claims that she experienced serious side effects related to Yaz blood clots after taking the popular fourth-generation oral contraceptive.
Progestin blamed for serious side effects
Thousands of plaintiffs have filed suit against drug maker Bayer after experiencing side effects of the drospirenone-based birth control pills known as Yaz, Yasmin, or Ocella. These are the birth control medications involved in MDL No. 2011, which is also known as the Yasmin and Yaz (Drospirenone) Marketing, Sales Practices, and Relevant Products Liability Litigation.
Yasmin was first approved by the FDA in 2001, and Yaz was approved in 2006; Ocella is a generic version of Yasmin. These medications are the only ones to include the progestin drospirenone, which some medical experts believe is more dangerous than other hormones. For example, drospirenone can act as a douretic, which in turn can increase levels of potassium in a patent's bloodstream, which can cause heart rhythm disturbances.
Serious complications can result from blood clots, including deep vein thrombosis and stroke; these conditions can be fatal in some patients, especially if they are not treated quickly and completely. Dodge and other plaintiffs claim that Bayer knew or should have known about these risks associated with their products and therefore should have more adequately warn patients about the risks linked to the products they market.
Lawsuit lists complaints
In her Yaz lawsuit, plaintiff Dodge claims that she suffered severe physical and personal injuries as a result of her use of the medication, including conscious pain and suffering. She is bringing a number of charges against the defendants, including defective manufacturing, design defect, defect due to inadequate warnings, negligent misrepresentation and/or fraud, negligence, violation of the Deceptive Trade Practices Act, intentional and wanton conduct, and breach of express and implied warranties. She is seeking damages that would help mitigate injury-related costs.
[SmartLink yazlawsuit]