Plaintiff Claims Lasting Side Effects of Propecia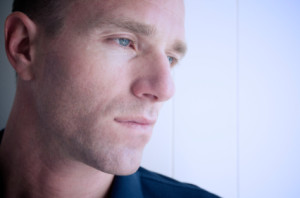 Plaintiff Michael Gowens filed a lawsuit in New York claiming that he continues to suffer from side effects of the hair loss drug Propecia, despite having stopped using the medication. The lawsuit claims that he states from ongoing erectile dysfunction and cognitive impairment, conditions which have significantly reduced his quality of life; this lawsuit joins numerous others in the federal multidistrict litigation case that has consolidated a number of similar cases. Gowens filed suit in the Eastern District of New York on June 14, 2012.
Lawsuit claims side effects began early
The lawsuit states that Gowens did not have any history of sexual side effects or cognitive impairment before he started treatment for male pattern baldness with Propecia. He claims that he began taking the medication, as he was instructed to by a doctor, in August of 2007, when he was 35 years old. Shortly thereafter, he says, he began experiencing sexual side effects from taking Propecia, and has had to deal with sexual dysfunction and cognitive impairment. He states that the side effects have lasted him even though he has discontinued his use of the medication.
Gowens claims in his complaint that he has suffered "significant pain and suffering, and his quality of life has been severely diminished." He is seeking compensation for his injuries from drug maker Merck, claiming that they knew or should have known about the potential side effects he and other patients experienced and yet did not adequately warn consumers or physicians about the potential risk.
Erectile dysfunction, other side effects last
Propecia was originally marketed with a warning about the potential for sexual dysfunction, but the warning added that these side effects were not likely to last long and patients would recover after discontinuing their use of the medication. Most Propecia litigation now claims that this is not the case: that side effects of the drug last much longer than a patient continues to use it, and that some side effects can be permanent. Plaintiffs are hoping to receive compensation from Merck that would cover medical bills and other injury-related costs. See information on Propecia settlements.
[SmartLink propecialawsuit]