Plaintiff Files Cancer Lawsuit After Years on Actos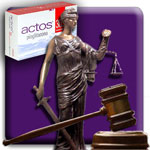 Plaintiff Jacqueline Chaet filed a lawsuit dealing with side effects she claims to have experienced as a result of her use of the type 2 diabetes medication Actos on the 4th of September, 2012, in the Circuit Court of Cook County, Illinois. The lawsuit claims that she suffers from bladder cancer, and she names drug maker Takeda as a defendant in her lawsuit. She is hoping to hold the drug maker accountable for some of the side effects she has experienced as a result of her use of the medication.
Risks concealed, claims lawsuit
Actos was first approved in 1999 as a treatment that would help patients manage the symptoms of type 2 diabetes. However, it was determined in later studies that patients who were prescribed the medication and used it for longer than 12 months were at risk for bladder cancer, a serious condition that can be deadly if it is not adequately treated. The American Diabetes Association published a study in early 2011 regarding the adverse effects of Actos, which concluded that there was a definitive link between bladder cancer and the use of the drug. However, a number of Actos lawsuits have been filed that claim that drug maker Takeds knew about the risks, but failed to warn the public about the possibility of such side effects.
Plaintiff Chaet claims that she was diagnosed with bladder cancer after taking the medication as part of a long-term maintenance plan meant to help her deal with her condition. Her lawsuit claims that several safer products could have been made available to her, and that she would have used them had she known of the risks associated with the use of Actos.
Damages sought to cover side effects costs
Plaintiffs involved in Actos-related litigation have experienced side effects of Actos and are hoping to win compensation that could help cover the financial costs of their injuries. Chaet and others are bringing counts of strict liability, negligence, and other charges against Takeda, and many lawsuits are asking for damages that will help cover injuries and losses.
[SmartLink actoslawsuit]