Propecia MDL Judge Prepares for Expected Increase in Lawsuits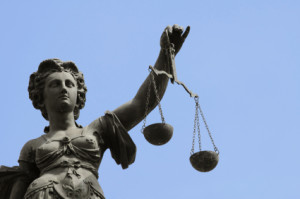 The judge overseeing the Propecia MDL is preparing for an expected increase in cases in future as lawsuits alleging Propecia side effects are transferred to the MDL from state courts.
Judge establishes leadership structure of MDL
The judge, District Court Judge John Gleeson, of the U.S. District Court for the Eastern District of New York, issued a court order on June 22, 2012 establishing the leadership structure of the plaintiff's attorneys in the MDL. He appointed five lawyers to the Plaintiffs' Executive Committee, 10 attorneys to the Plaintiffs' Steering Committee, and two lawyers to serve as Co-Liaison counsel. Attorneys in such leadership roles act on behalf of all the plaintiffs and guide the litigation. They are also assigned specific tasks during discovery and pretrial proceedings, such as taking testimony, speaking on behalf of all of the plaintiffs, responding to court inquiries, and coordinating responses and arguments on filed motions.
Organization of an MDL is important because of the number of lawsuits involved. The Propecia MDL, which was established in April 2012, currently has only 18 lawsuits, but as cases are added, an MDL may grow to include hundreds or even thousands of lawsuits. Unlike a class action lawsuit, each Propecia lawsuit in the MDL remain individual and distinct, and each one is decided separately. However, pretrial proceedings and discovery are combined. Consolidating these lawsuits into an MDL is meant to streamline the litigation process and make it more efficient, as well as preventing conflicting rulings. But it is a complex endeavor, which is why organization is vital.
Propecia side effects
The male pattern baldness drug Propecia (finasteride) was approved in 1997. By 1999, manufacturer Merck was spending a reported $125 million on direct-to-consumer advertising to appeal to men suffering from premature baldnesss. But the drug turned out to cause sexual side effects, including erectile dysfunction, impaired libido, and reduced sperm count, as well as non-sexual side effects like cognitive impairment. Although the initial label for Propecia stated that side effects were rare and temporary, studies have shown that as many as 39% of men experienced side effects from the drug, and 50% of those men continued to suffer side effects even after they stopped using it, for an average of 40 months after discontinuing Propecia use. Worse, 20% of the men were still experiencing side effects five years after stopping use of Propecia.
[SmartLink propecialawsuit]