Second Set of Bellwether Trials Scheduled in Vaginal Mesh MDL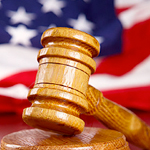 On August 23, 2012, Chief Judge Joseph R. Goodwin scheduled a second set of bellwether cases for the vaginal mesh MDLs for June 24, 2013.
Background on vaginal mesh MDLs
The first vaginal mesh MDL was established in October 2010 to consolidate vaginal mesh lawsuits against manufacturer C.R. Bard. Later, three other MDLs were created for lawsuits against American Medical Systems (AMS), Boston Scientific, and Ethicon/Gynecare in the U.S. District Court for the Southern District of West Virginia, and the C.R. Bard cases were transferred there. In August 2012, a fifth vaginal mesh MDL was established for claims against Coloplast. Judge Goodwin is overseeing all five MDLs.
On May 1, 2012, Judge Goodwin signed an order scheduling the first set of bellwether trials for February 5, 2013. The new order schedules the second set of bellwether trials for June 24 of that year.
Purpose of bellwether trials
In a multidistrict litigation, or MDL, each case remains separate and distinct, and each is decided on an individual basis. However, bellwether trials are useful to a vaginal mesh lawyer because they are representative and give an idea of how a jury is likely to react to similar claims.
C.R. Bard Avaulta lawsuits
Lawsuits involving C.R. Bard's Avaulta vaginal mesh device usually allege that the plaintiff suffered complications such as pain, bleeding, infections, mesh erosion, perforation, or urinary problems.
Recently, plaintiff Christine Scott was awarded $5.5 million by a jury in a California state court for injuries she suffered due to a C.R. Bard vaginal mesh product. Scott suffered a perforated colon and was forced to undergo at least eight surgeries because of complications from the mesh device.
In 2011, the FDA issued a warning that complications from vaginal mesh devices were "not rare," and that it had received more than 1,000 reports of such complications from 2005 through 2007 and an additional 2,874 reports from 2008 through 2010. According to the FDA warning, "From 2008 – 2010, the most frequent complications reported to the FDA for surgical mesh devices for POP repair include mesh erosion through the vagina (also called exposure, extrusion or protrusion), pain, infection, bleeding, pain during sexual intercourse (dyspareunia), organ perforation, and urinary problems. There were also reports of recurrent prolapse, neuro-muscular problems, vaginal scarring/shrinkage, and emotional problems. Many of these complications require additional intervention, including medical or surgical treatment and hospitalization."
[SmartLink vaginalmeshlawsuit]