The Judge in the Zimmer Knee MDL Takes Steps to Streamline Proceedings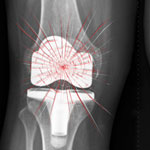 On August 8, 2011, all federal knee lawsuits against Zimmer knee were centralized in the Northern District of Illinois. The Zimmer knee multidistrict litigation (MDL) was established by the U.S. Judicial Panel on Multidistrict Litigation for cases that involve the Zimmer NexGen knee device.
Critics have called for a Zimmer knee replacement recall, but the device remains on the market. Hundreds of cases remain pending.
The Zimmer knee MDL currently consists of nearly 500 cases
Judge Rebecca Pallmeyer was assigned by the panel to oversee the proceedings. These implants have allegedly caused such complications as early implant failure and premature loosening.
The MDL currently consists of close to 500 cases. The plaintiffs are likely to cite the manufacturer's failure to warn of the risks of the device, and for their failure to adequately conduct safety studies on the knee replacement device before it was released onto the market.
Judge Pallmeyer issues a document to coordinate proceedings at the federal and state levels
A document was issued by Judge Pallmeyer on August 29, 2012. This document details the efforts of the participants in the MDL of Zimmer knee lawsuits to promote, "the just and efficient conduct of this litigation," by conserving scarce judicial resources, and by eliminating duplicative discovery. She also states in the document that the discovery conducted in the proceedings may be utilized in a related court action on the state level. The document notes that the federal court may coordinate with state courts that preside over related cases.
It was also requested by the judge that the federal court send a letter she wrote to each state court that is dealing with litigation against Zimmer knee. Also in the letter was an invitation to coordinate efforts. She said, "I want to take this opportunity to introduce myself and begin what I hope will be a relationship of coordination between our courts," she wrote. "I believe such a relationship will benefit both your court and mine, and create efficiencies for all parties as these cases proceed."
Recalls of certain components of Zimmer knee were implemented
The Zimmer knee products involved in the lawsuit may include LPS-Flex components, MIS Tibial components, or CR-Flex components. All reportedly cause problems such as premature loosening of the device which often makes necessary revision surgery to repair it.
A recall of certain NexGen MIS Tibial components was implemented in September, 2010. Implant failure was allegedly preceded by arthritis, instability, infection, pain, and premature loosening. Subsequently, in December 2010, another recall was issued of a pair of Zimmer NexGen femoral components utilized in the LPS system. Only a few hundred were affected by these manufacturing defects.
The Zimmer NexGen is still on the market and subject to hundreds of lawsuits alleging failure and other complications.
[SmartLink zimmerkneelawsuit]