Two Colorado Women Join the Yaz and Yasmin MDL in Illinois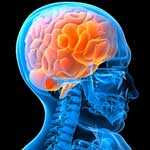 On July 11, 2012, two Colorado women—Evelyn Heidi Cottle and Tara Goggin—filed lawsuits against Bayer for their birth control medications Yaz and Yasmin. Filed in the Southern District of Illinois, the case joins the Yaz and Yasmin MDL against manufacturer Bayer. Both women claim injuries from taking the oral contraceptives after taking the products for only a few months before experiencing serious side effects.
One plaintiff claims to have suffered Yaz DVT; the other DVT and pulmonary embolism
Cottle began using Yaz around May 2010, and stopped around October 2010. In that month, she was diagnosed with DVT as a result of Yaz. DVT—or deep vein thrombosis—is a condition in which blood clots form in the deep veins of the body, typically the legs. Cottle states that as a result of her injuries, she has endured pain, suffering, and emotional distress.
Goggin claims that she first started using Yasmin in around September 2011, and stopped in December 2011. She claims to have suffered DVT and a pulmonary embolism in December 2011. Pulmonary embolism can damage parts of the lung and, if left untreated, can lead to death in 30 percent of patients. Goggin survived the emergency, but was left with physical limitations as well as mental and emotional distress.
Bayer accused of over-promoting Yasmin and Yaz
The plaintiffs claim that Bayer over-promoted Yasmin and Yaz, stating that the products were superior to other birth control pills without substantial evidence to support such a claim. In fact, the FDA sent a warning letter to the company in 2003, objecting to this line of marketing, and stating that Bayer had failed to warn about the pill's potential to increase potassium levels, which can lead to health problems.
In April 2012, the FDA required new, stronger warnings to be added to the product labels about blood clots. Currently, Bayer is working to negotiate settlements in the Yaz and Yasmin MDL, having settled about 700 cases so far.
The two Colorado women bring counts of defective design, inadequate warning, failure to adequately test, negligence, and outrageous conduct.
Post-marketing studies indicate potential side effects like stroke and embolism
According to the plaintiffs, the progestin used in Yaz and Yasmin is "unlike other progestins available in the United States and was never before marketed in the United States prior to its use in Yasmin."
Shortly after the introduction of combined oral contraceptives in the 1960s, doctors and scientists found that women using combined hormonal birth control pills had a higher risk of blood clots, heart attacks, and strokes than women not using the pill.
As a result, they developed "second generation" progestins. When these were combined with the lower estrogen levels, the risks were reduced.
Yaz and Yasmin contain the fourth-generation progestin, drospirenone. This progestin in new, without a lot of scientific data behind it. Post-marketing studies and reports, however, have indicated the potential for serious side effects, including blood clots that can lead to pulmonary embolism—PE as a result of Yaz—and stroke. Click the link for more on blood clots from Yaz use.
[SmartLink yazlawsuit]