Vaginal Mesh Suit Adds 19 Plaintiffs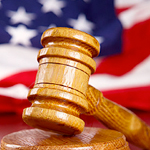 A new lawsuit has been brought against vaginal mesh device makers Johnson & Johnson and related parties such as Ethicon, Gynecare, American Medical Systems, and Boston Scientific. Numerous plaintiffs state that they have experienced injuries after they were fitted with vaginal mesh devices suited for transvaginal repair and pelvic organ surgery. The complaint was filed in the United States' District Court for the Northern District of Texas and claims that the devices were designed defectively. The plaintiffs involved are seeking damages stemming from claims of negligence, products liability, and other causes of action; some of the patients' spouses are also plaintiffs in the case, and the total number of plaintiffs is 19.
Vaginal mesh complication warnings
Vaginal mesh products are marketed as products which can assist women with issues such as stress urinary incontinence and pelvic organ prolapse. These conditions can occur when a woman's internal organs shift, meaning they can place pressure on other organs and cause urinary incontinence and other complications. This is often a result of childbirth or menopause, and affects a significant number of women nationwide.
Over ten different versions of vaginal mesh products have been cited in this case, including those manufactured by Gynecare, American Medical Systems, and Boston Scientific. Each of these devices was cleared by the Food and Drug Administration in an expedited approval process known as the 510(k) approval process. However, the FDA issued a safety communication on July 13, 2011, noting that complications related to the use of transvaginal mesh devices were "not rare". Now, a number of patients who have suffered from vaginal mesh problems have come forward with interest in filing suit against the device manufacturers.
Vaginal mesh lawyers assist patients
Patients who are interested in filing a transvaginal mesh lawsuit should contact a personal injury lawyer in order to evaluate their chances of receiving compensation for their injuries. Most plaintiffs claim that they were not adequately warned about the possibility of transvaginal mesh failure and other serious complications related to the devices.
[SmartLink vaginalmeshlawsuit]