Zoloft Caused Son's Multiple Birth Defects, Massachusetts Mom Charges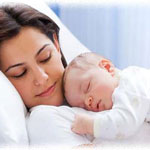 Massachusetts mother Kelly Botros, whose son was born with multiple birth defects after she took Zoloft while pregnant, has sued Zoloft manufacturer Pfizer. Her Zoloft attorney filed the lawsuit on behalf of Botros and her minor son Zachariah ("Zach") Botros on August 13, 2012 in the U.S. District Court for the Eastern District of Pennsylvania, where the Zoloft MDL is established.
According to her lawsuit, Botros was taking Zoloft before she became pregnant. Neither Botros nor her physician were aware that Zoloft could cause birth defects, so she did not stop taking the drug during her pregnancy.
Son suffers from abscesses, knock knees, and ADHD
Her son Zach was born on October 24, 1999, and was diagnosed with multiple birth defects from Zoloft, including a perianal abscess, two fistulae-in-ano (an abnormal connection between the surface of the anal canal and the perianal skin, similar to an abscess in the anal glands), valgus knees (also known as "knock knees", a misalignment that increases the risk of developing osteoarthritis), asthma, and ADHD.
Zach has undergone surgery, but his problems have persisted, and he requires ongoing occupational and developmental therapy and takes ADHD medication. Physical activity is difficult for him because the inward angle of his knees causes him to trip, Botros says.
Pfizer encouraged doctors to prescribe Zoloft to pregnant women, lawsuit charges
In her lawsuit, Botros charges that Pfizer did not test pregnant women for potential side effects, and did not warn pregnant women or women of childbearing age about the risk of birth defects from Zoloft. In fact, Botros alleges, Pfizer actually encouraged physicians to prescribe Zoloft to women who were pregnant, and marketed the drug to the demographic of women of childbearing age.
Zoloft (setraline hydrochloride) is a selective seretonin reuptake inhibitor (SSRI) antidepressant that is often prescribed for depression, anxiety, mood disorders, and other psychological conditions. Many birth defects have been linked to SSRI use during pregnancy, including heart defects, limb abnormalities such as club foot, deformities of the brain or skull, cleft lip and clef palate, persistent pulmonary hypertension of the newborn (PPHN), anal atresia, omphalacele, and neural tube defects.
In April 2012, the Judicial Panel on Multidistrict Litigation established the Zoloft MDL in the U.S. District Court for the Eastern District of Pennsylvania under District Judge Cynthia M. Rowley. Approximately 100 lawsuits have been consolidated in the Zoloft MDL so far.
[SmartLink zoloftlawsuit]