Zoloft MDL Adds Five New Lawsuits In One Day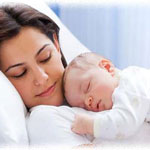 The Zoloft MDL added five new lawsuits on August 13, 2012, all filed by parents alleging that their children were born with birth defects caused by the use of Zoloft by their mothers during pregnancy. The lawsuits were filed in the United States District Court, Eastern District of Pennsylvania, where the MDL is based. The MDL is being overseen by Judge Cynthia M. Rufe. The new cases join at least 90 other federal Zoloft lawsuits in the MDL.
Difference between MDL and class action lawsuit
A multidistrict litigation, or MDL, seeks to streamline the litigation process by consolidating cases making similar claims and citing similar evidence. This helps to avoid duplicative pretrial proceedings and prevents the possibility of conflicting rulings. However, unlike a class action lawsuit, each lawsuit in an MDL remains individual, allowing each plaintiff to continue to assert his or her own unique factual claims against the defendant.
Child's heart defects allegedly caused by Zoloft
In one case transferred to the Zoloft MDL, a mother alleges that her child, Jade, was born with birth defects resulting from Zoloft use during pregnancy. The mother suffered depression during her pregnancy, and her physician prescribed Zoloft, which she took properly according to instructions. Her baby Jade was born in 2003 with an atrial septal defect, ventricular septal defect and coarctation of the aorta, and will require lifelong medical care and monitoring. The lawsuit was originally filed on July 19, 2012 in the Southern District of New York before being transferred to the MDL.
SSRIs and birth defects
Studies have linked the use of Zoloft and other SSRIs during pregnancy to many birth defects, including cardiac defects, limb abnormalities, cleft palate and cleft lip, craniosynostosis, omphalocele, neural tube defects, anal atresia, and persistent pulmonary hypertension of the newborn.
In 2005, the FDA ordered a change to the warning label on Zoloft to add a caution about potential birth defects. In 2006, the agency issued a warning about the possibility of PPHN, but in December 2011, the FDA issued an update stating that "given the conflicting results from different studies, it is premature to reach any conclusion about a possible link between SSRI use in pregnancy and PPHN."
[SmartLink zoloftlawsuit]