A California Lawsuit Seeks Compensation For Vaginal Mesh Problems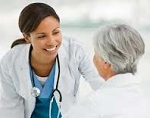 A new lawsuit alleging transvaginal mesh problems was filed in the Superior Court of California-Los Angeles County on September 19, 2012. The plaintiff, Janice Ann Rorie, names American Medical Systems and Caldera Medical, Inc. as defendants as she claims that she suffered the side effects infection and transvaginal mesh extrusion from the implanted mesh device.
Rorie requests compensatory as well as punitive damages. She desires interest, legal costs and other relief. In her complaint, she brings counts of negligent infliction of emotional distress, negligent misrepresentation, fraud by concealment, fraud, breach of express and implied warranties, negligence, strict liability, and failure to warn.
Two revision surgeries are needed following plaintiff's vaginal mesh implant
The plaintiff, through her attorney, states that she was implanted with the Desara and Mini-Arc systems to treat her stress urinary incontinence (SUI) on May 28, 2008. She claims to have suffered transvaginal mesh extrusion and erosion, pain during intercourse, bleeding, hardening of the mesh, extreme pelvic pain, and infection. Plaintiff Rorie underwent a second surgery on September 21, 2009, in order to remove and repair portions of the mesh device.
A third surgery was performed on June 6, 2012, to remove the Desara and Mini-Arc completely. The lawsuit, filed by her transvaginal mesh lawyer, claims that the injuries would not have occurred had the products not been defective and the manufacturers not marketed the products as safe.
Desara and Mini-Arc polypropylene devices alleged to be marketed as "safe and reliable" in spite of scientific evidence to the contrary
The Desara and Mini-Arc are synthetic mesh devices for women suffering from urinary incontinence, pain, and discomfort. Meant to correct and restore the vaginal structure back to normal, the polypropylene mesh is implanted into the vaginal wall. The devices are promoted as causing minimal pain as they correct SUI. In addition, the procedure is said to be minimally invasive, with minimal local tissue reactions, and minimal tissue trauma. Rorie's attorney says that the products were marketed as "safe, effective, reliable" medical devices.
Also, the scientific evidence shows that polypropylene is "biologically incompatible with human tissue and promotes a negative immune response."
The negative response causes inflammation of the pelvic tissue, which can contribute to the formation of severely adverse reactions to the mesh device. Also, the products can cause hyper-inflammatory responses and lead to fibriotic reaction and chronic pain.
[SmartLink vaginalmeshlawsuit]