A Lawsuit Alleging Pradaxa Bleeding Joins the Illinois MDL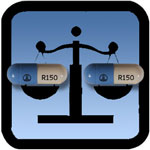 A complaint alleging Pradaxa side effects was filed on June 21, 2012, in New Jersey by Richard Armiger. On August 17, 2012, the complaint was transferred to the multidistrict litigation (MDL) against Pradaxa in the U.S. District Court, Southern District of Illinois.
Armiger is suing the manufacturer of Pradaxa, Boehringer Ingelheim, after the anticoagulant medication allegedly caused the plaintiff to suffer severe gastrointestinal bleeding. He was admitted to the hospital and received blood transfusions amid other procedures to stop the bleeding.
The plaintiff was prescribed Pradaxa for his atrial fibrillation, and suffered internal bleeding three months later
Armiger began bleeding on June 22, 2011, three months after beginning Pradaxa therapy for maintenance of his atrial fibrillation. Pradaxa is frequently used for this purpose in order to minimize the risk of stroke. According to the plaintiff's lawyer, the manufacturer didn't inform consumers of the risk of uncontrolled bleeding that were possible with the medication. In addition, the company didn't provide advice on how to stabilize a patient if a bleed did start.
By November 2011, the company acknowledged at least 260 incidences of fatal bleeding in Pradaxa patients from around the world from March 2008 through October 2011. There may be even more that have yet to come forward.
Following thousands of deaths and injuries for patients who were taking Pradaxa, Boehringer Ingelheim made a minor change in the drug's label to warn of the bleeding risk.
Manufacturer Boehringer Ingelheim is accused of failing to live up to its responsibility and warning of the potential risks of the medication
Many people who have been affected negatively by Pradaxa have chosen to file a lawsuit and pursue compensation for their injuries.
According to the plaintiff's attorney, Boehringer Ingelheim failed in its responsibility to inform users of the drug of the excessive risk of bleeding and lack of a convenient medication to function as an antidote to stop that bleeding quickly.
There have been a growing list of people who have reported adverse events and even fatalities as a result of Pradaxa and its propensity to cause bleeding. The drug has yet to be recalled by the company or through order by the FDA.
Formed on August 8, 2012, the MDL in Illinois consolidates the rising number of lawsuits alleging Pradaxa side effects.
[SmartLink pradaxalawsuit]