A Lawsuit is Filed Alleging Failure, Metallosis and Other Problems with Pinnacle Hip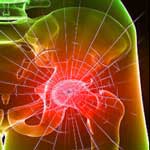 A new DePuy hip lawsuit was filed by Alfred Strauss and his wife Annie Strauss on September 18, 2012, in the District Court in the Southern District of Ohio. Plaintiff Strauss alleges failure of the device and that he required two revision surgeries as a result. He also alleges hip metallosis.
The complaint states that Strauss received his hip replacement on March 3, 2008, and his recovery progressed well. In 2011, however, he began experiencing pain and limited mobility in the hip. In July of 2011, it was discovered that there was dangerously high levels of chromium and cobalt in his bloodstream, which is a sign of metallosis. The levels continued to rise and Strauss began to hear an audible squeaking in the affected hip.
The plaintiff and his wife seek in excess of $75,000
Due to its high failure rate, the DePuy ASR device was recalled by the company in 2010. Although there have been many lawsuits filed complaining about Pinnacle hip, there has yet to be a similar recall for that device. Lawsuits against the Pinnacle hip have been consolidated into a federal MDL in the Northern District of Texas.
In his filing, Strauss acknowledged the MDL in Texas, but chose to file in Ohio where he had his surgeries.
According to the Pinnacle hip litigation, he has suffered financially, mentally, and physically as a result of his failed implant. His attorney says he has experienced economic loss, mental distress, severe pain, and lost wages, and continued medical expenses. He requests a hip recall case evaluation as he pursues compensation. His wife has also suffered from loss of consortium and companionship because of his injuries.
Strauss and his wife are seeking punitive, compensatory and exemplary damages and have requested in excess of $75,000.
Two revision surgeries are needed
By late 2011, Strauss's hip replacement was determined by doctors to have failed. He underwent hip revision surgery in January of 2012. As with the first implant, his recovery was progressing well, but one month later he again began experiencing pain and then a recurring dislocation of the hip. His lawsuit claims that the risk of dislocation is higher after revision surgery.
Because of the dislocation and repeated need to go to the hospital, Strauss underwent a second revision surgery.
Metal-on-metal devices are associated with metal poisoning and other problems
Many plaintiffs have filed cases against DePuy for problems with the Pinnacle hip implant. The device has been associated with metal poisoning, hip failure, pain, and dislocation. The problems of the Pinnacle device have been similar to those with the DePuy ASR device. Both feature metal-on-metal components, and that type of device has been marred by metal poisoning and high failure rate.
[SmartLink depuyhiplawsuit]