A New Lawsuit Alleging Sexual Side Effects from Propecia is Filed by an Oklahoma Resident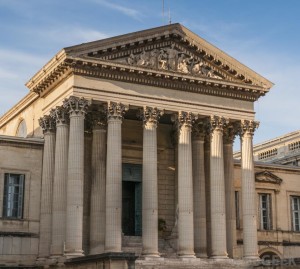 In one of the new Propecia lawsuits alleging sexual dysfunction Paul Jenkins, a resident of Oklahoma, filed his case on September 19, 2012 in the U.S. District Court for the Eastern District of New York. The case names as defendants Merck & Co., Inc. and Merck Sharpe & Dohme Corp.
The plaintiff's attorney lists seven complaints including, negligent infliction of emotional distress, violation of unfair and deceptive trade practices acts, fraud, breach of express and implied warranties, negligence, and strict liability. The plaintiff accuses Merck of "wanton, willful, fraudulent, reckless acts." He demands a trial by jury and requests compensatory, special, punitive and/or exemplary damages for the side effects he suffered from Propecia (finasteride).
The plaintiff claims he had not sexual problems prior to taking Propecia, but suffered them during after taking the drug and the persist to date
The plaintiff alleges that he began taking Propecia at age 36 in August of 2010 to treat his male pattern hair loss. Jenkins claims that before he started Propecia therapy, he did not suffer from sexual problems nor cognitive impairment. While taking the drug, however, he began suffering severe cognitive impairment and sexual dysfunction. The side effects persisted after he stopped taking the drug and continue to date.
Jenkins claims that Merck knew of the problems with Propecia, failed to warn the public and fraudulently concealed the information. The lawsuit states that each defendant had a duty to disclose the risks, but failed to do so.
It is also stated that Propecia is "defective" and "unreasonably dangerous," as it was harmful "to an extent beyond that which would be contemplated by the ordinary consumer."
Many claims against Propecia echo similar complaints of sexual side effects and cognitive impairment
The plaintiff's claims are similar to those of other lawsuits filed alleging sexual side effects from the anti-hair loss drug such as decreased libido, diminished ejaculate, erectile dysfunction, among other issues. He says that as a direct cause of his use of Propecia, he has suffered significant pain and suffering as well as a diminished quality of life.
Follow this link for more information or contact a Propecia legal professional to learn your rights and potential to file a lawsuit.
[SmartLink propecialawsuit]