A New Lawsuit is Filed Alleging Bladder Cancer from Actos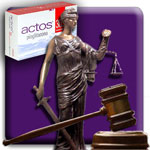 A new lawsuit alleging side effects resulting from Actos was filed in the Superior Court of California on September 21, 2012. The plaintiff, Jennie Tapia, used the medication to control her type II diabetes. In November of 2010, she was diagnosed with bladder cancer.
Tapia was prescribed and took Actos for an extended period and since her diagnosis, she states that she has suffered physical pain and suffering, and mental anguish. She claims permanent injuries and emotional distress, plus medical losses because of expenses due to her illness and she brings counts of deceit by concealment, negligent misrepresentation, breach of warranties, negligence, and failure to warn against the manufacturer, Takeda Pharmaceuticals. She seeks compensatory and punitive damages for her illness and its aftereffects.
Takeda Pharmaceuticals is accused of failing to warn consumers of the risk of bladder cancer from Actos
Tapia alleges that there were clear signals to the manufacturer that the drug could be dangerous, all of which will be used by Actos lawyers to prove their case. Prior to FDA approval of Actos in 1999, a two-year animal study showed that the drug could cause cancerous tumors.
In a 2005 study that was meant to examine the cardiovascular impact of Actos, it was discovered that there was an increased risk of bladder cancer in its recipients. But it wasn't until 2010 that a safety announcement was issued by the FDA in which the agency undertook a review of the date from an ongoing ten-year study to evaluate the connection of Actos with the disease bladder cancer.
On June 15, 2011, another safety announcement was issued by the FDA ion which they said that using Actos for more than a year could be associated with a higher risk of bladder cancer.
Studies detail the links between Actos and bladder cancer
A link between the drug and the disease was included in a published study by the American Diabetes Association. The French Medicines Agency, in June 2011, suspended the use of Actos as they waited for the outcome of an ongoing European review of the drug. Takeda implemented a recall of the medication in France in July of 2011. Actos is still available in the United States.
In 2011, Takeda added a warning regarding bladder cancer to the label of the drug.
Plaintiff claims that had she known of the risks, she wouldn't have taken Actos
Bladder cancer has been associated with Actos in patients who have taken the drug for twelve months or more. Tapia states that Takeda concealed knowledge of the potentially dangerous side effects of their diabetes medication from her and her physicians. She says that had she known of the risks, she never would have taken Actos.
In her lawsuit, she states: "Despite its knowledge of this dangerous side effect that can result from Actos use, Defendants refused to warn patients, physicians and the medical community about the risk of bladder cancer."
[SmartLink actoslawsuit]