A New Lawsuit Joins the Mass Tort in Illinois Alleging Actos Caused the Plaintiff's Bladder Cancer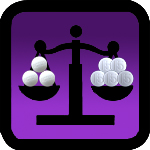 A new lawsuit was filed by an Actos attorney in the Circuit Court of Cook County, Illinois, on September 14, 2012. The plaintiff, William Woodhurst, says in the filing that he began taking the type II diabetes drug manufactured by Takeda Pharmaceuticals in 2007 to treat his condition. In 2008, Woodhurst was diagnosed with bladder cancer, but was unaware of the link between Actos and the disease at the time. He continued taking Actos for a number of years following his diagnosis. The cancer recurred later in 2008 and in 2009.
Woodhurst claims that he has suffered permanent injuries that will require continued medical care for the duration of his life. This case joins the ongoing mass tort in Illinois.
Manufacturer Takeda accused of failing to report incidences of bladder cancer in Actos users
According to Woodhurst's complaint and other lawsuits filed against Takeda, between 2004 and 2009 the manufacturer had learned of 31 reported diagnoses of bladder cancer via the FDA Adverse Event Reporting System. This information, however, was not shared with the general public. The complaint says that Takeda continued with their aggressive marketing of the drug. By 2008, Actos was the tenth best-selling medication in the United States.
The plaintiff became aware of the link between bladder cancer and Actos when the FDA issued a warning about the risks of the medication. He seeks an unspecified amount of damages with causes of action listed as negligence and strict liability.
Plaintiffs continue to join the mass tort seeking compensation for their Actos injuries
The warning was too late to help the many people who were negatively affected and were suffering from the side effects of Actos. As a result, the number of lawsuits joining the Illinois mass tort is rising as plaintiffs seek an evaluation following the news that they have bladder cancer.
The plaintiffs in the lawsuit are seeking compensation for their injuries that they allege could have been avoided had Takeda informed the public of the incidences of bladder cancer in Actos users.
[SmartLink actoslawsuit]