A North Carolina Woman Joins the Illinois Yaz MDL After Having Her Gallbladder Removed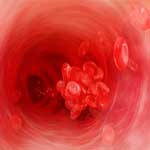 A new filing has joined the multidistrict litigation (MDL) of Yaz lawsuits in the U.S. District Court, Southern District of Illinois (East St. Louis). On September 18, 2012, North Carolina resident Claudia Brown filed her case alleging that the birth control Yaz, manufactured by Bayer Corporation, had caused her injuries related to her needing to have her gallbladder removed.
The gallbladder surgery was performed on November 11, 2005.
Bayer is accused of deceptive marketing and hiding potential side effects from the consumer
Plaintiffs in the MDL against Bayer for Yaz and Yasmin claim that the oral birth control pill causes blood clots, deep vein thrombosis, pulmonary embolism, stroke, gallbladder disease, and possibly even death.
Chief Judge David R. Herndon is overseeing the MDL.
Brown and the other plaintiffs who have filed cases and joined the MDL accuse Bayer of failing to warn about the potential side effects of Yaz and Yasmin and that they used excessive and misleading marketing practices to boost sales. The company is accused of ignoring or hiding reports detailing the side effects in the interest of making more profits.
Brown's lawsuit states that in 2007, Yaz sales were worth $262 million; heavy promotion rose that number to $616 million in the U.S. in 2008.
Yaz and Yasmin are linked to a whole host of side effects and even death
Yaz and Yasmin are the first birth control medications to use the progestin drospirenone. This progestin is new to the market and Yaz and Yasmin are considered fourth generation contraceptives. Shortly after the drugs were released onto the market, there were studies that linked both to such side effects as pulmonary embolism (PE), deep vein thrombosis (DVT), gallbladder disease, stroke, and death.
The side effects of Yaz and Yasmin can lead to serious, long-term problems and the accompanying medical costs and lifestyle changes. Women over 35, smoke, or have high cholesterol are at a higher risk of developing side effects from the birth control pills Yaz or Yasmin than those in the general population.
Click here for more information about Yaz, Yasmin, and their side effects.
[SmartLink yazlawsuit]