A Plaintiff Files a Case Evaluation in Oklahoma Against Stryker Orthopedics for Failure of their Trident Implant Device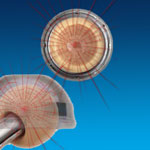 A hip case evaluation filed by a Stryker hip lawyer in the District Court of Oklahoma County on June 6, 2012, was transferred to the U.S. District Court, Western District of Oklahoma on September 11, 2012.
Requested by the defendant—Stryker Orthopedics—the transfer was made due to the amount of damages the plaintiff sought in the filing and the diversity jurisdiction requirement. In the case, the plaintiff claims that she suffered three dislocations of her Stryker hip implant and required revision surgery to replace the device prior to learning that the implant itself had been defective.
The plaintiff suffers pain, dislocation, and requires revision surgery after receiving her Stryker Trident hip implant
On December 15, 2008, the plaintiff, Marsha Kennard, received the Stryker Trident hip device in Oklahoma City. Within two years of receiving the implant, however, the plaintiff suffered from three separate instances of hip dislocation. She had revision surgery on June 10, 2010 and discovered that the original Trident hip was probably defective.
Her attorney asserts that the plaintiff could not have known of the risks involved with the Stryker Trident hip when she was first implanted with the device and this is the responsibility of Stryker Orthopedics. The company is accused of negligence in their manufacturing procedures and in distributing the device. In addition they are alleged to have failed to warn the plaintiff of the risk of the implant failing.
In her case evaluation, the Kennard claims that she has suffered pain and mental anguish that will continue into the future.
The plaintiffs seek in excess of $75,000
In 2008, the same year in which plaintiff Kennard had her implant, a recall of the device was issued for components of the device that had been manufactured at the company's facility in Cork, Ireland.
Some common complaints with the device have been failure of the implant, pain and bone fractures, and hearing squeaking noises from the joint where the implant was installed.
The plaintiffs are seeking more than $75,000 as compensation via either judgment or a Stryker hip settlement for her pain and suffering, medical expenses in the past and future, and Clay Kennard is seeking compensation for loss of consortium.
[SmartLink strykerhiplawsuit]