A Propecia MDL is Formed to Handle the Growing Number of Lawsuits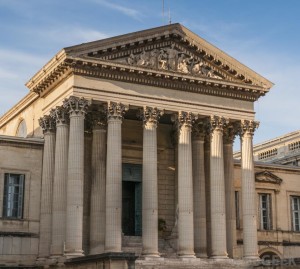 Propecia (finasteride) is a drug manufactured by Merck and Co., to treat male pattern hair loss. It does this by interfering with a hormone known as dihydrotestosterone. But while interfering with dihydrotestosterone can have a positive impact on preventing hair loss, it can have a negative affect on the sexual function of the user, leading to sexual problems and Propecia litigation.
One such case is that of Isaias Gomez, a North Carolina resident who has filed a suit against Merck for his sexual dysfunction that continued even after he ceased use of the medication.
The manufacturer of Propecia is accused of failing to warn consumers of the risks
Plaintiff Gomez's case was filed on August 7, 2012, and in it, he accuses Merck of failure to warn consumers of the risks of sexual side effects from taking Propecia. He also accuses the manufacturer of withholding information as to the potential seriousness of side effects and sexual dysfunction.
The Judicial Panel on Multidistrict Litigation (JPML) created an MDL to handle the growing number of lawsuits filed against Merck. This can occur when there are several plaintiffs with similar complaints against a corporate entity. An MDL streamlines procedures, limits the need for repetitive filings and testimony, and tries to reach a faster outcome for the plaintiffs and defendants.
The Propecia MDL is located in the U.S. District Court, Eastern District of New York (Brooklyn) and was formed on August 8, 2012.
A study shows a high percentage of sexual dysfunction
Propecia has been associated with sexual dysfunction such as lowered libido, reduction of sexual sensation, reduced ejaculate, erectile problems, and impotence. Gomez claims he never had any sexual problems prior to beginning Propecia and, in spite of stopping the medication, still suffers from sexual side effects.
The Journal of Sexual Medicine published a study in 2011 that showed 90% of 70 Propecia patients interviewed had experienced sexual dysfunction and side effects for up to 40 months following their decision to stop taking Propecia. 20% of those interviewed had sexual problems five years after taking the Merck drug.
Those who have been negatively affected by Propecia and are experiencing side effects that may persist long after having ended use of the medication are encouraged learn more about the side effects and the possibility of filing a lawsuit to recover damages.
[SmartLink propecialawsuit]