An Alabama MDL Against the Anti-Smoking Drug Chantix Continues to Gain New Cases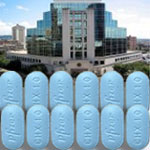 The smoking cessation drug Chantix, manufactured by Pfizer, works by binding to receptors in the brain that respond to nicotine when smoking, but that action may also contribute to the increased reports and Chantix litigation relating to aggression, depression, suicide ideation or attempts.
Because of the number of cases filed as a result of these side effects, a multidistrict litigation (MDL) was formed in Alabama. 40 plaintiffs had their cases transferred to the MDL at the end of March, 2012. The case had originally been filed in the Superior Court of Los Angeles county. The first bellwether trial is scheduled for October of 2012, with the second in January of 2013.
A rising number of cases have been filed due to Chantix and as the bellwether draws closer, more individuals who claim side effects from Chantix may come forward and file cases of their own.
Side effects of Chantix reportedly begin shortly after patients start taking it
Users of the drug report that side effects resulting from Chantix use began shortly after they started treatment and even occurred in patients who had no prior history of mental disorders or depression. Awareness of the side effects such as suicide and depression may be contributing to people choosing to file cases.
First introduced onto the market in 2006, Chantix was considered an effective anti-smoking therapy. But in 2009, the first warning about side effects such as aggression, depression, and suicide was issued by the FDA. This warning suggested that Chantix could be dangerous and individuals began considering legal action if they had been affected.
Those who have experienced Chantix side effects like depression, aggression and thoughts of suicide may consider filing a lawsuit to join the MDL
By 2010, the number of Chantix lawsuits prompted the consolidation of cases to the Northern District of Alabama. By then, more than 1,000 cases were included in the MDL. The forming of the coordinated proceeding led to even more people to file, or consider filing, a case against Pfizer.
People who have been negatively affected by the side effects of the smoking-cessation drug Chantix either by experiencing the side effects of aggression, depression, and thoughts of suicide or have had a loved one who committed suicide may want to consider filing a claim against Pfizer to seek compensation for the injuries the drug caused.
[SmartLink chantixlawsuit]