An Illinois Resident Joins the MDL Against Propecia Due to Sexual Dysfunction and Cognitive Impairment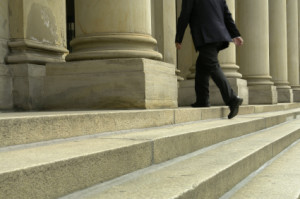 A new lawsuit was filed against Merck and Co. Inc., on September 19, 2012, for their medication Propecia (finasteride). The plaintiff chose to file a Propecia lawsuit after he claims to have experienced side effects from the drug. In his complaint, the plaintiff states that he began taking the medication to treat his male pattern hair loss at age 24 in April of 2008 and subsequently suffered from side effects including cognitive impairment and sexual dysfunction.
Propecia's label changes significantly its release to the present
According to the plaintiff's attorney, following FDA approval, Propecia's label stated that clinical studies indicated that less than two percent of patients suffered side effects such as ejaculation disorders, erectile dysfunction, and decreased libido. According to medical literature, by 2003, the percentages had changed to 1-33 percent for men taking finasteride.
The Swedish Medical Products Agency, in 2006, investigated reports of sexual side effects that persisted in men after they stopped taking the medication. In 2008 the label was changed by Merck and included a warning that some men had experienced erectile dysfunction following the cessation of treatment. In August of 2009, it was concluded by the Swedish Medical Products Agency that the medication could lead to permanent erectile problems.
The label in the United States wasn't changed until 2011.
All federal lawsuits consolidated into a multidistrict litigation (MDL)
The U.S. Judicial Panel on Multidistrict Litigation consolidated all federal lawsuits against Merck for Propecia on April 16, 2012 and moved them to the Eastern District of New York. The Honorable John Gleeson was appointed to oversee the proceedings.
Those involved in the MDL and other proceedings are seeking awards or settlements to compensate them for their injuries, pain and suffering, economic losses, and medical expenses.
A more common complaint is cognitive impairment affecting mental functioning, as with the new case that was filed.
The plaintiff seeks in excess of $75,000 in damages
The Illinois resident filed his case in the U.S. District Court for the Eastern District of New York, which is the location of the current Propecia multidistrict litigation (MDL).
The plaintiff claims that he never experienced any side effects such as sexual or cognitive issues prior to taking the medication. After taking Propecia, he began to suffer cognitive impairment and sexual dysfunction and they continued even after he stopped taking the medication.
According to the filing in which he seeks in excess of $75,000 in damages, the plaintiff accuses the defendants of being aware of the risks of the drug, but failing to issue adequate warnings on the label.
For more on this subject of Propecia erectile dysfunction and the possibility for those suffering from side effects from the medication, those affected should consult with an attorney experienced with Propecia and its side effects.
[SmartLink propecialawsuit]