Court Lets Plaintiff Sue for Damages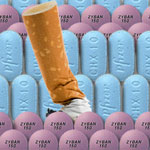 The court handling the Chantix-related multidistrict litigation case has allowed one plaintiff to sue drug maker Pfizer for punitive damages associated with side effects related to the smoking cessation medication. The United States' District Judge Inge P. Johnson approved a motion on September 18, 2012, allowing Judy Whitely to seek punitive damages from Pfizer on behalf of her deceased husband, Mark Alan Whitely. Punitive damages are often greater than single compensation and are used to punish a company for its actions and deter other companies from doing something similar because of the financial penalties.
Plaintiff files complaint
Whitely filed her complaint originally in June of 2012, claiming that her husband's death was the result of suicide after Chantix use. She is one of thousands of plaintiffs who are seeking compensation from Pfizer after allegedly experiencing side effects such as aggression, suicide, and depression as a result of her use of the medication. More than 2,000 plaintiffs have file lawsuits on the ongoing multidistrict litigation case; bellwether trials are scheduled to begin on October 22, 2012. Whitley is the only plaintiff so far that has been allowed to seek punitive damages from Pfizer so far.
Many plaintiffs are claiming that they experienced serious side effects as a result of their use of Chantix, most of them asserting that Pfizer did not adequately warn patients about the potential side effects associated with their products, therefore putting thousands of people at risk. Patients who have experienced psychological problems with Chantix use are seeking compensatory damage that would help cover medical bills and other injury-related costs such as lost wages that they have had to deal with since their injuries.
Chantix suicide: a deadly problem
Chantix was approved by the FDA in 2006, and shortly thereafter reports began to come in about patients experiencing serious side effects of the medication. Since then, more and more plaintiffs have filed suit against drug maker Pfizer.
[SmartLink chantixlawsuit]