GranuFlo and NaturaLyte Can Cause Metabolic Alkalosis, which May Lead to Heart Problems and Death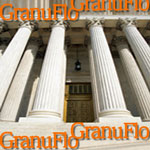 Fresenius Medical Care is the manufacturer of the kidney dialysis products GranuFlo and NaturaLyte. In a memo dated November 2011 that was circulated throughout Fresenius, it was revealed that GranuFlo and NaturaLyte can cause abnormally high levels of bicarbonate in the blood of the dialysis patient. If a patient has high levels of bicarbonate in the blood, this can cause a dangerous condition known as "metabolic alkalosis." Metabolic alkalosis can cause heart attack, low blood pressure, heart rhythm problems, and even death. These are serious side effects of GranuFlo and NaturaLyte.
The memo said that over 900 cases of cardiac death that occurred at their centers in 2010 and it was concluded that elevated bicarbonate in the blood was an independent risk factor. It also stated that a cause of this could be GranuFlo, as GranuFlo can result in higher levels of bicarbonate than similar products.
A lawsuit against Fresenius for GranuFlo and NaturaLyte side effects is filed by a woman's son after her death
Because of the problems with the medications, plaintiffs are filing lawsuits against GranuFlo to receive compensation. One such case is Georgia resident Waddell Bishop. Bishop claims that in 2010, his mother suffered an adverse cardiovascular event due to a Fresenius dialysis injury and died. Bishop claims that the company knew of the risks and didn't alert patients and doctors in a timely fashion.
Bishop's mother received dialysis treatment that included GranuFlo and NaturaLyte and following those treatments, she had her cardiac event and died. According to the lawsuit, Fresenius allegedly knew about the risks, but failed to report them to the FDA or centers not belonging to them, but still use the dialysis products. Those centers were not notified until the FDA began their investigation.
Bishop's lawyer stated, "Only after this inquiry did Fresenius provide a scientifically ambiguous 2-page memorandum with far less actionable information to its non-Fresenius customers."
Bishop seeks compensation and brings counts of negligence, strict liability, breach of warranty, failure to warn, wantonness, unjust enrichment, gross negligence, and wrongful death.
The FDA investigates Fresenius and a Class I recall is issued
The FDA investigation began in 2012 following an anonymous memo was leaked to the agency. In May 2012, doctors were warned to take caution with dialysis concentrate products due to reports of errors during dialysis that led to high bicarbonate levels.
Formulated differently than prior concentrate products, GranuFlo and NaturaLyte contain products that can be converted into bicarbonate in sodium acetate and acetic acid. The memo notes that not all doctors are aware of this difference between these products and others and could fail to adjust prescriptions accordingly to prevent injury and death to their patients.
In July 2012, a Class I recall of GranuFlo and NaturaLyte was issued because of the links to heart problems.
[SmartLink granuflolawsuit]