Health Leaders Discuss Propecia Concerns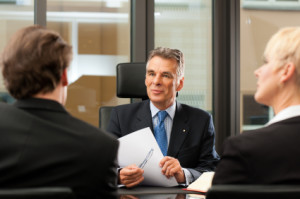 World health care leaders met in late August of this year at the World Meeting of Sexual Medicine in Chicago to discuss the side effects of the popular male pattern baldness drug Propecia. Sexual health experts such as the Sexual Medicine Society of North America President Arthur Burnett, M.D. discussed controversy surrounding the popular male pattern baldness drug, which was initially approved years ago to treat male pattern hair loss but has since been linked to a number of serious and lasting sexual side effects. Impotence, ejaculation disorder, abnormal ejaculation, and erectile dysfunction have all been linked to the use of the medication.
Why does Propecia cause these side effects?
Propecia causes side effects because it affects testosterone conversion to DHT, which is a hormone that has been linked to male pattern baldness. The interaction of the drug with DHT can also be linked to sexual problems, which interrupts normal sexual function in some men. Follow this link for information about Propecia and what action patients may be able to take if they have experienced side effects of the drug.
Although some patients regain sexual function almost immediately after they stop taking the medication, many do not. One study, published in the Journal of Sexual Medicine in July and conducted by a team of researchers at George Washington University, showed that most men who reported side effects of the drug after they stopped using it did not recover sexual function until nine to 16 months after they discontinued their use of the medication. It is these men who are most likely to file Propecia lawsuits in the hopes of regaining money they lost to medical bills and other injury-related costs.
Propecia lawsuits filed across the country
A number of patients have filed lawsuits against the manufacturer of Propecia regarding side effects they have experienced after using the drug, including sexual side effects. These patients are hoping for compensation for their injury-related costs.
[SmartLink propecialawsuit]