Lawsuit in Vaginal Mesh MDL Cites Six Defective Mesh Products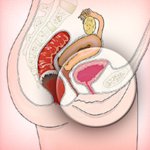 A lawsuit recently added to the vaginal mesh MDL in West Virginia names six different vaginal mesh products from different manufacturers as defective and dangerous to women. The vaginal mesh products cited in the lawsuit are Gynemesh, TVT, the Prolift system, Prolift+M, Prolene Mesh, and the Prosima system.
Plaintiff Selena Denise Young adopted the long form master complaint filing her lawsuit with the MDL on September 17, 2012 in.the U.S. District Court, Southern District of West Virginia (Charleston).
Women suffer serious complications from vaginal mesh devices
Originally used to treat hernias, vaginal mesh devices began being used to treat symptoms of pelvic organ prolapse (POP) in the 1970s. In 1990, doctors found that they could also use a vaginal mesh implant to treat stress urinary incontinence (SUI).
But after being implanted with these devices, many women have suffered serious pelvic mesh implant complications, including pain, scarring, infections, organ perforation, inflammation, vaginal mesh erosion, mesh contraction, fistula, and urinary problems.
In 2011, the FDA issued a warning about pelvic mesh implant complications, cautioning that complications such as erosion, protrusion, bleeding, pain, and infections are "not rare" and that even multiple surgeries may not correct the problems.
Vaginal mesh fast-tracked to FDA approval without safety testing
Although vaginal mesh devices were approved by the FDA, they did not go through clinical trials to ensure they were safe, even though there is scientific evidence that polypropylene (used in many vaginal mesh devices) is biologically incompatible with human tissue. The vaginal mesh devices were approved under the FDA's 510(k) process, a fast-track approval process that bypasses safety testing. Products are eligible for the 510(k) process if they are substantially similar to another product that was previously approved. The assumption is that if their predecessors were approved, these products are worthy of being approved as well.
But shockingly, a 2012 Congressional report found that under the 510(k) approval process, a product is approved even if the predecessor product it was based on was recalled, pointing out that "despite the original [vaginal mesh] device's recall in 1999, a number of subsequent meshes—some still on the market and being implanted in patients—trace their FDA approval back to that defective product."
First vaginal mesh bellwether trial scheduled for February
With hundreds of woman filing vaginal mesh lawsuits, four vaginal mesh MDLs were established to consolidate lawsuits against the different manufacturers. All of the vaginal mesh MDLs are being overseen by Chief District Judge Joseph R. Goodwin of the U.S. District Court for the Western District of West Virginia. The first vaginal mesh bellwether trial is scheduled to begin on February 5, 2013.
[SmartLink vaginalmeshlawsuit]