Man Seeks Double or Triple Damages for Sexual Side Effects in Propecia Lawsuit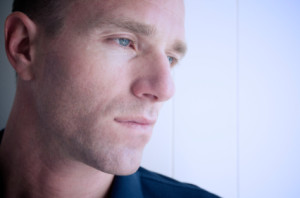 A man who alleges that he suffered side effects after Propecia use, including sexual dysfunction, has filed a lawsuit seeking double or triple damages for his injuries.
The plaintiff, Kamal Nahhas, filed his lawsuit on October 8, 2012 in the U.S. District Court for the Eastern District of New York. He names as defendants Merck & Co., Inc. and Merck Sharpe & Dohme & Dohme Corp., known collectively as "Merck" in the lawsuit, who developed, manufactured, marketed, distributed, and sold the controversial hair loss drug.
Side effects persisted even after plaintiff stopped using Propecia
Nahhas was prescribed Propecia (finasteride) to treat his male pattern baldness in 2004, when he was 44 years old, his lawsuit states. He took Propecia in 2004 and 2005 and allegedly began to experience side effects which included sexual dysfunction and cognitive impairment. He discontinued use of Propecia, but allegedly continued to suffer these symptoms even though he was no longer taking the drug.
Nahhas' experience is not uncommon. A study by Dr. Michael S. Irwig of George Washington University found that in men who experienced sexual side effects after Propecia use, the side effects persisted for an average of 40 months after they stopped taking Propecia, and 20 percent of the men were still experiencing side effects five years later.
Merck "knew or should have known" of drug's risks, lawsuit charges
In his Propecia lawsuit, Nahhas alleges that Merck "knew or should have known" that when used as prescribed and intended, Propecia carries the risk of persistent or permanent side effects including cognitive impairment, depression, and many types of sexual dysfunction including erectile dysfunction, lowered sperm count, reduced libido, reduced sexual sensation, and infertility, even after the patient stops using the drug.
Nahhas' lawyer brings counts of failure to warn, strict liability, breach of express and implied warranties, negligence, fraud, fraudulent concealment, violation of unfair and deceptive trade practices acts, and negligent infliction of emotional distress. The plaintiff asks for compensatory, special, punitive and/or exemplary damages, and requests that they be double or triple damages, as allowed by law.
[SmartLink propecialawsuit]