New Yaz Lawsuit Filed in California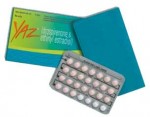 Yaz litigation shows no sign of slowing down as new lawsuits alleging side effects from the contraceptive continue to be filed. One such recent lawsuit against Yaz and Yasmin manufacturer Bayer was filed on September 6, 2012 in Superior Court, Los Angeles County, California by plaintiff Lucie Skalova.
Skalova's lawsuit brings 11 counts against Bayer, alleging that the pharmaceutical giant did not adequately test the contraceptives before putting them on the market, manufactured and sold a flawed product, and failed to adequately warn the public or the medical community about the drugs' risks.
Bayer forced to correct misleading ads
In her complaint, Skalova alleges that Bayer's television commercials for Yaz and Yasmin intentionally misled consumers into thinking the contraceptives were safe and were superior to other birth control pills on the market. She points out that Bayer ultimately agreed to pay $20 million to correct the commercials.
Yaz and its predecessor, Yasmin, both contain drospirenone, which has been found to cause blood clots. An FDA-commissioned study of 835,000 women found that those who used birth control pills containing drospirenone had twice the risk of blood clots as those using other oral contraceptives. In the wake of this finding, an FDA advisory panel discussed whether Yaz and Yasmin should be recalled. Ultimately, the panel voted to keep the contraceptives on the market, but to strengthen the label warning to caution women of the risk of blood clots. Following the vote, four women's groups sent a joint letter to the FDA protesting the decision to keep Yaz on the market, saying that it was putting women's lives in danger. Learn more on Yaz side effects.
Yaz and Yasmin litigation
More than 1,200 women have filed lawsuits claiming side effects from the contraceptives Yaz and Yasmin, including blood clots, strokes, deep vein thrombosis, pulmonary embolism, and gallbladder disease. Bayer has already paid out more than $402 million to settle a number of lawsuits, and has set aside an additional $610.5 million for future settlements. Thousands of lawsuits are still pending. Some have been consolidated in a multidistrict litigation in the Southern District of Illinois under Judge David R. Herndon and a multicounty litigation (formerly called a mass tort), in New Jersey, while others are pending in Pennsylvania and California.
[SmartLink yazlawsuit]