Plaintiff Claims DePuy Should Have Warned Patients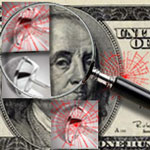 Plaintiff Michelle Martin is among the latest to join litigation against DePuy Orthopedics, the orthopedics device manufacturing company responsible for the manufacture of the Pinnacle hip replacement system. Her lawsuit was filed on the 3rd of October, 2012, in the Superior Court of the State of California. The plaintiff claims that she experienced serious injuries that included failure of the implant after she was implanted with DePuy's pinnacle device in a hip replacement surgery.
Complications claimed in lawsuit
Plaintiff Martin claims that before she was implanted with the Pinnacle hip replacement system, device manufacturer DePuy knew that their ASR hip, which has similar design and manufacturing defects and was the subject of a 2010 device recall, was "too challenging" for surgeons to properly implant in patients. However, the defendant continued to sell the product, despite these and other concerns raised by patients being implanted with the hip replacement system.
Martin filed her DePuy lawsuit with the help of a DePuy hip attorney, who has helpd her with her claims against the device manufacturer. These claims detail the fact that Martin was implanted with the Pinnacle device in her left and right hips in February of 2009 and March 2010, respectively. During the surgeries, the surgeons and medical professionals present allegedly met or exceeded applicable standards of care; however, the plaintiff claims that she has experienced complications associated with her DePuy hip replacement system that have required her to live with debilitating pain and difficulty walking. She claims that she suffered from hip failure, which will eventually require her to undergo revision surgery in order to replace the failed device.
Defendants were aware, lawsuit claims
Martin claims, like many other plaintiffs involved in DePuy-centered litigation, that the device manufacturer was aware of the problems associated with their Pinnacle device, but failed to warn patients about the potential risks. She states that before her first implant DePuy had already received numerous reports of patients being injured by the device, and should have stopped selling it at that time.
[SmartLink depuyhiplawsuit]