Plaintiff Says Sexual Side Effects Persist 20 Years After Taking Proscar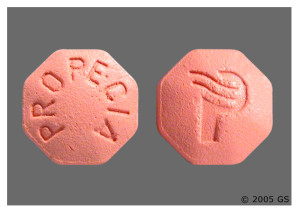 In a new lawsuit, a man charges that he has suffered side effects from Proscar, the 5-milligram tablet form of the hair-loss drug finasteride. The 1-milligram tablet form of finasteride is Propecia. Both Proscar and Propecia were manufactured by Merck. In his lawsuit, which was filed on August 8, 2012 in the United States District Court, Eastern District of New York, the plaintiff alleges that he continues to suffer side effects 20 years after he began taking Proscar in 1992.
The lawsuit was added to the Propecia MDL, which was established by the U.S. Judicial Panel on Multidistrict Litigation to consolidate Propecia litigation. The MDL is being overseen by District Court Judge John Gleeson.
Plaintiff claims prostate cancer and sexual dysfunction caused by Proscar
In his lawsuit, the plaintiff states that he began taking Proscar in 1992 to treat his hair loss, and as a result has suffered multiple side effects, including prostate cancer, sexual dysfunction, and cognitive impairment. Further, he alleges that Merck failed to adequately warn patients about the side effects of Proscar and Propecia. He seeks compensatory, punitive, and double damages, in addition to interest, expenses, fees and costs.
Propecia and Proscar side effects
Proscar was approved by the FDA in 1992; Propecia followed five years later in 1997. By 1999, Merck was reportedly spending $125 in direct-to-consumer advertising to market Propecia to men suffering premature hair loss. But many men who took Propecia or Proscar developed side effects that were detrimental to their quality of life, including sexual side effects like erectile dysfunction, impaired libido, and reduced sperm count, as well as non-sexual side effects like cognitive impairment. Learn more about Propecia side effects.
The original warning label for the drugs claimed that side effects were rare and disappeared when the drug was discontinued. But studies have shown that side effects from Proscar or Propecia can continue long after the patient stops using the medication. One study of men who suffered side effects from Propecia found that 50% of those men continued to suffer side effects even after they discontinued the medication, and those side effects persisted for an average of 40 months after they stopped using Propecia. Even more alarming, the same study found that 20% of the men were still experiencing side effects five years after they had stopped using Propecia, leading researchers to speculate that those side effects might be permanent.
[SmartLink propecialawsuit]