Stryker Knee Allegations Similar to Stryker Hip Complaints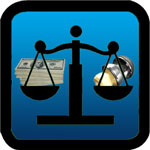 A plaintiff's claims of complications from a Stryker Triathlon knee implant in a new lawsuit bear striking resemblances to the allegations made in a typical Stryker hip implant lawsuit.
The knee lawsuit was filed by plaintiff Elizabeth Culpepper, and on Sept. 4, 2012, the case was transferred to the U.S. District Court for the Middle District of Alabama (Northern Division).
Plaintiff required five revision surgeries
According to her lawsuit, Culpepper underwent a left total knee arthroplasty on November 6, 2009, during which a Triathlon knee prosthetic was implanted to replace the joint of her left knee. She subsequently experienced pain and discomfort that was so severe that a mere two months after her surgery, on December 2, 2009, she required revision surgery to remove and replace a component of the Triathlon knee, specifically the tibial insert component.
But the component replacement did not improve her condition, and on May 10, 2010, Culpepper underwent a second revision surgery. This time, the entire Triathlon knee system was removed. Yet still her complications persisted, and were so severe that she ultimately required three more revision surgeries – a total of five revision surgeries altogether.
As with Stryker hip cases, lawsuit brings counts of negligence and failure to warn
In her lawsuit, Culpepper's lawyer brings the same counts that have been brought by many a Stryker hip attorney: defective design, manufacturing defect, failure to warn, negligence, fraudulent concealment, breach of express and implied warranties, and unfair and deceptive trade practices. As in many Stryker hip cases, Culpepper alleges that she suffered permanent injuries from the defective design, faulty construction, and unreasonably dangerous nature of the implant as well as from from Stryker's failure to adequately warn doctors and patients of the implant's risks.
Culpepper's allegations are reminiscent of those brought by plaintiffs who allege complications from Stryker's Trident and Rejuvenate hip systems. In lawsuits involving those hip systemers, plaintiffs have alleged complications including severe pain and bone fractures, and claim implant failure due to broken component parts, device corrosion, uneven bone wear, and other problems.
Due to the large number of adverse event reports and lawsuits, both the Stryker Trident and Stryker Rejuvenate hip systems were ultimately recalled. The Trident was recalled in January 2008, followed by the Rejuvenate recall in April 2012.
[SmartLink strykerhiplawsuit]