Texas Woman Claims Vaginal Mesh Erosion Complications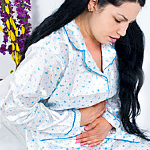 A Texas woman filed a new suit, joining one of a number of transvaginal mesh lawsuits filed across the country. The plaintiff filed suit on September 24, 2012, in the United States' District Court for Harris County, Texas. Her lawsuit is different from a number of cases dealing with complications related to transvaginal mesh devices; she is not seeking to hold the manufacturer of the devices liable. Instead, she has named Matthew M. Robinson, M.D., as the defendant in her case. She claims that this doctor is liable for serious injuries that she dealt with after being implanted with a vaginal mesh device as a treatment for her urinary incontinence.
Surgery began vaginal mesh symptoms
The plaintiff claims in her lawsuit that she underwent a cystoscopy which showed that she had experienced a vaginal vault prolapse, after which her doctor performed surgery to place a transvaginal mesh device in order to repair the prolapse. Vaginal vault prolapse can be caused by a hysterectomy or other conditions and takes place when the walls of the vagina fall or cave in on themselves, and occurs when the muscles that usually support these walls are weakened. A piece of synthetic mesh is inserted during corrective surgery for this condition, which is meant to help restore the vagina to its correct position.
The plaintiff claims that this surgery did not achieve the desired result; instead of her condition improving, she says that she has experienced severe pain and injuries including constant bleeding and severe pelvic pain. She says in her lawsuit that she has had to undergo two additional surgeries in order to repair problems caused by her vaginal mesh device.
Lawsuit notes FDA warning
The plaintiff has chosen to file a lawsuit with the help of a personal injury lawyer in the hopes of gaining restitution for her vaginal mesh complications. She notes that the Food and Drug Administration has issued a warning about vaginal mesh devices as a whole, stating that "serious complications associated with surgical mesh…are not rare". She is seeking compensatory damages that will help cover her medical bills and associated injury-related costs.
[SmartLink vaginalmeshlawsuit]