The Coloplast MDL Alleging Vaginal Mesh Problems Moves Forward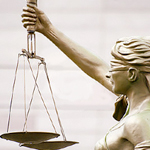 The United States Judicial Panel on Multidistrict Litigation (JPML) consolidated all qualifying Cocoplast vaginal mesh lawsuits into one multidistrict litigation (MDL) on August 6, 2012. Presided over by U.S. District Judge Jospeh R. Goodwin, the MDL is located in the U.S. District Court for the Southern District of West Virginia.
Through vaginal mesh lawyers, lawsuits against alleging problems with vaginal mesh were filed when women were injured by the synthetic mesh products manufactured by the Coloplast Corporation.
Side effects of vaginal mesh are common regardless of the manufacturer
Similar allegations have been levied in all cases of problems with vaginal mesh devices regardless of the manufacturer. The devices are made of synthetic material and are marketed to treat common problems such as pelvic organ prolapse and stress urinary incontinence. Side effects from the devices have become prevalent, however. Women have alleged pain during intercourse, mesh extrusions, mesh erosion, infection, and debilitating pain.
A status conference is held in the Colopast MDL, located in West Virginia
The MDL is meant to address side effects such as vaginal mesh failure from the synthetic mesh manufactured by the company. The MDL is important because it eliminates time-wasting endeavors such as repeated evidence and duplicate discovery and prevents rulings that are contradictory.
After a status conference held in September 2012, the vaginal mesh MDL against Coloplast moved forward as special leadership roles were assigned to attorneys. These attorneys roles are to simplify and streamline the legal process in an effort to benefit all plaintiffs in the case.
The next status conference is scheduled to be held on November 2, 2012. After that, conferences are scheduled for January 10, 2013 and February 7, 2013.
Assignments are made by pretrial order in the Coloplast MDL
Judge Goodwin made three assignments as the attorneys Mark Mueller Robert Salim, and Riley Burnett will serve as spokesmen for the plaintiffs and will work to negotiate stipulations as well as settlements for the lawsuits. They will perform witness interviews, bring forth new evidence, submit as well as argue motions, and other common pretrial processes.
Other vaginal mesh companies—Bard Avaulta, Boston Scientific, Ethicon, and American Medical Systems (AMS)—are involved in MDLs like the one pursuing compensation against Coloplast.
[SmartLink vaginalmeshlawsuit]